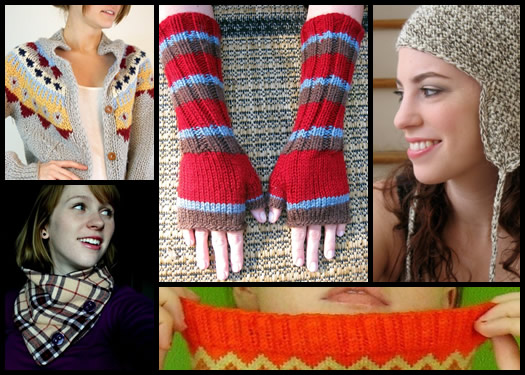 By Crystal Powell
All this week Crystal is sharing local finds on Etsy.
Every year when the seasons change I browse local chain stores trying to find hats or gloves similar to those my mom used to hand knit when I was a kid. Then I end up suffering through the winter with cold hands because I'm picky and can never find quite what I'm looking for.
This year I found a number of shops on Etsy who love to hand knit custom orders. So unlike that pair of gloves I saw at the mall that weren't quite the right color, I can literally get anything I want. Luckily, there are several local shops who know the pain of Upstate winters and have some unique vintage and handmade pieces.
FRIENDLY BROWN
Last winter I was torn between keeping my fingers warm and cutting the fingers off my cumbersome gloves. Then I was gifted a pair of Friendly Brown fingerless gloves. Now they're my go-to gloves for when I need to stay warm but also need nimble fingers. And they are super cute. Friendly Brown has a wide selection of colors and patterns, but if you have something special in mind she also takes custom orders.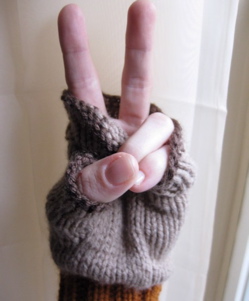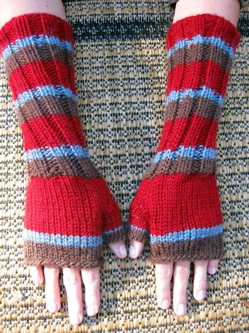 GOOD EGG
As someone who is just learning how to knit, Good Egg offers something to aspire to. The patterns used on gloves, cowls, and sweaters are intricate and beautiful, and the best part is that they are all available for sale as downloadable instructions for those who know their way around a pair of knitting needles.
In addition to patterns, Good Egg also has a limited selection of knit items available. My favorite is the hand knit Robot Pixel Mash-Up Fair Isle Sweater. At $700, it definitely isn't cheap, but it's a gorgeous piece of wearable art.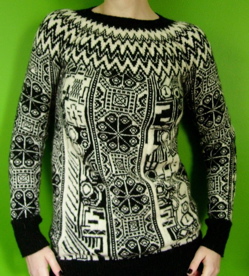 Other, more affordable items can also be found.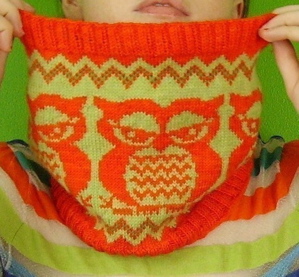 Jess James Jake
Have you gone to local thrift stores looking to score an awesome vintage outfits and walked away empty handed? That's because Jess James Jake has probably beat you there and scoured the joint for all the choice pieces. Luckily, you can save yourself some time at the Salvo and just browse her shop!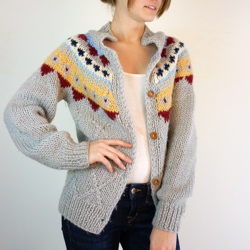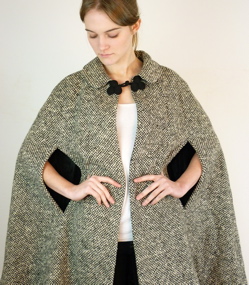 RAGAMUFFIN DESIGNS
Ragamuffin Designs makes many things, but my favorite is the line of elf hats. Every holiday is represented in the line, but I think the Candy Cane striped hat would be perfect for the holiday season.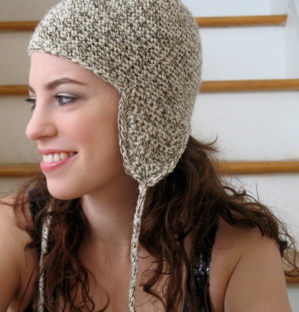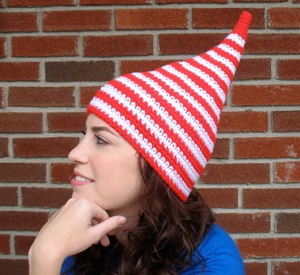 For those who aren't so daring, there are also tam hats and ear flap hats. But if you can't get away with wearing quirky, cute hats at Christmas time, when can you?
UNSPEAKABLE VISIONS
Now that the weather has started to get colder, I've been looking for something to keep my neck warm. I came across this neck cozy from Unspeakable Visions that manages to look hip, sophisticated, and warm. In the past I've usually gone with knitted scarves, but this neck warmer is made out of flannel and fleece. I don't think any wind Upstate NY can dish out will be able to get through this puppy!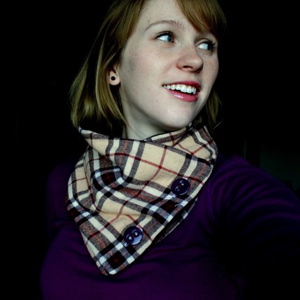 Also at Unspeakable visions: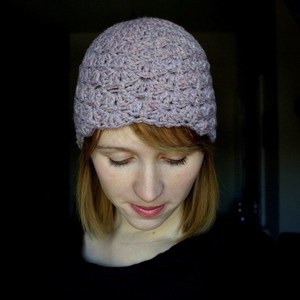 Earlier on AOA:
+ Capital Region Etsy: jewelry
Hi there. Comments have been closed for this item. Still have something to say? Contact us.