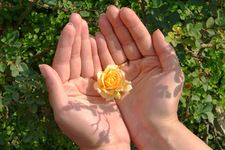 Looking to help, Camilo emails:
With the upcoming season of holidays, I was wondering if you guys know of a good place to volunteer in, where I could spend a couple of hours a week. I am not affiliated with any church (neither am I interested in), but any place where I could feel like i'm being useful for the community would be cool. I checked online and I cant find anything really worth. Most of the volunteering positions I find around are more like office-assistant-of-the-church kinda work, but not really community oriented.
This question has come up a few times in the past. And people had some good suggestions -- some of them probably still apply.
There's also a site called VolunteerMatch that allows you to search for volunteer opportunities as if they were job listings. You just tell it the location and what you're interested in. Here are the results for "everything" within a 20 mile radius of 12203.
One more interesting option: The Stakeholders group is starting up a network to match non-profits with volunteers. It looks like they're currently taking applications for January matches.
Know of good place to volunteer? Please share!
photo: Flickr user Hamed Saber
Hi there. Comments have been closed for this item. Still have something to say? Contact us.