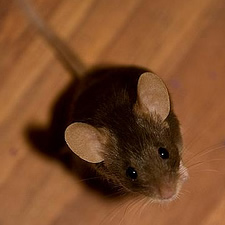 Sebastien emails:
My tenant downstairs is victimized by one very persistent mouse. We have tried poison traps, glue traps, good old fashioned spring-loaded-*smash*-in-your-face mousetraps, to no avail. Either this mouse is a mensa-certified mutant, or I'm doing something wrong.
In any case, it has to go (please). Besides carefully storing food away, I'm considering an exterminator or letting my tenant adopt a cat; pets are a responsibility, but she would like to have one and found a feline online that could be a non-carpet-destructing mouser.
Any recommendations on exterminators? Or "exterminator vs. cat, the smackdown"?
The Capital Region has a lot of old buildings. And old buildings very often have mice. There's gotta some serious collective wisdom out there for dealing with the critters.
So, any tips or suggestions for Sebastien? Please share!
photo: Flickr user coxy
Hi there. Comments have been closed for this item. Still have something to say? Contact us.