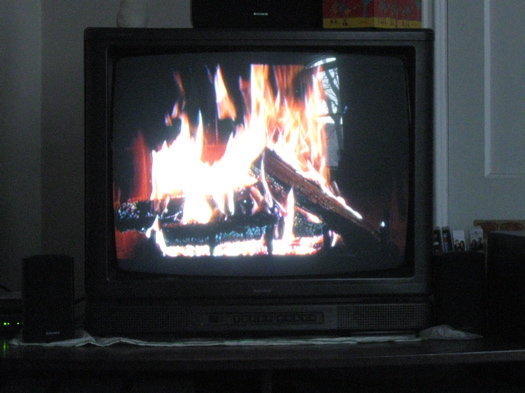 Over the weekend we were flipping channels searching for a little holiday cheer -- maybe an old Christmas movie or some Aaron Sorkin holiday episodes. But it was one of those 1057-channels-and-nothing-on-days.
Then -- deep in the bowels of the system -- on the free movies-on-demand channel (1030), past the TCM, Hallmark and Sundance Options, we found the Yule Log Channel.
We're still not sure what to think.
Remembering the WPIX Yule log of our youth, we turned it on expecting a one camera shot of a yule log, burning in a fireplace and holiday music in the background. It's a roaring fire, and there's music, but this 2010 Yule log is a bit more -- umm -- highly produced with some sort of slow motion effect and some fading in and out.
It may not be for everyone, still, if you don't have a fireplace, and you think it would add to your holiday cheer -- it may work for you.
Perhaps the director's commentary will help you understand what they were going for.
Oh, and if things feel a bit too warm for you, TWC gives you two more holiday scene options:
The happy snowman scene: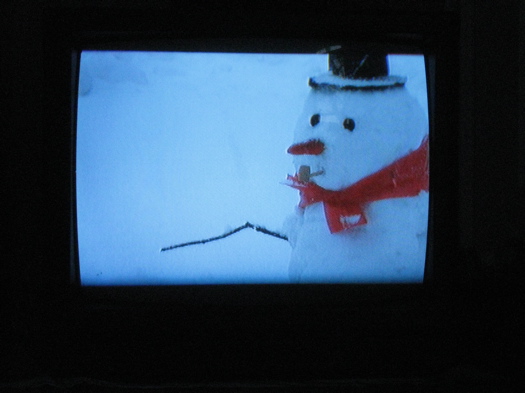 And something called Wintergreen, an evergreen scene with falling "snow":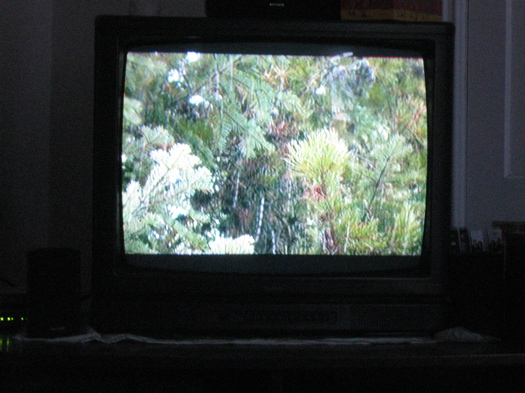 The quotes around the snow are because we're more than a little sure the snow is an effect. Otherwise it would eventually, you know... accumulate on the tree.
Hi there. Comments have been closed for this item. Still have something to say? Contact us.