Update: The situation has ended -- the man is in custody. Police say the man is from the Bronx. The NYPD flew his girlfriend up from NYC in a helicopter this afternoon to talk to him. [TU] [Fox23] [CBS6]
_______
Albany police say they're dealing with a hostage situation in downtown Albany. A man with a gun has reportedly held people hostage during the night -- though there are varying reports about how many people have been held. The TU reports a woman was recently released from the building and the alleged hostage taker is reportedly asking to go on TV. [YNN] [CBS6] [Fox23] [TU]
YNN says Erin Vannella, one of its reporters, contacted the man via phone at the request of police. The station has been playing a recording of parts of the phone call on the air. In the clip, the man says he loves his wife and is suicidal. Vannella later said on air that the conversation went on for a long time and it appeared the situation was going to require patience.
A few media outlets are tagging Twitter updates with #albanyhostage.
Update: There are few photos from the scene after the jump...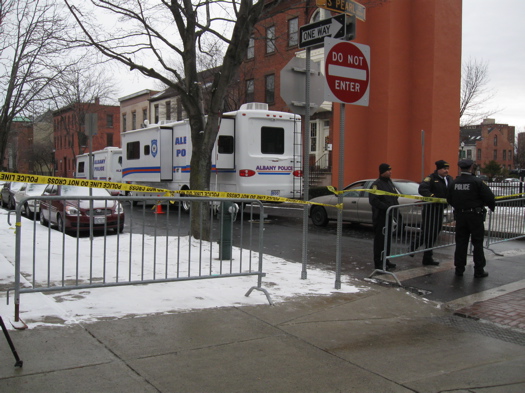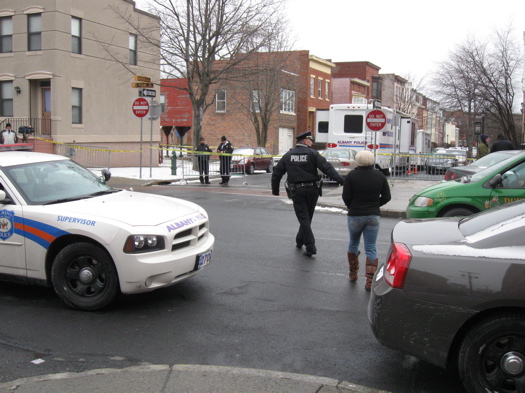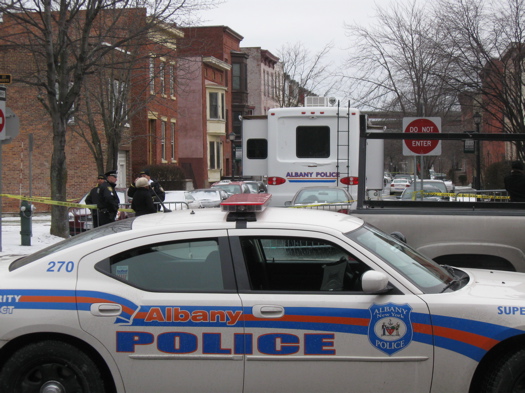 Hi there. Comments have been closed for this item. Still have something to say? Contact us.