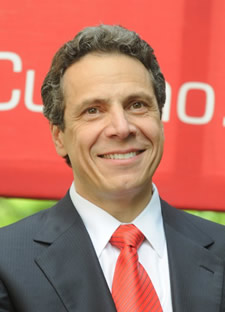 The Siena poll out today reports that Andrew Cuomo's favorability is at 70 percent -- it's highest point since June 2009. And when respondents were asked who they trusted to do the right thing -- Cuomo or the legislature -- the governor was picked 68-17.
Also possibly of interest: 50 percent or more of respondents in every ideological group had Cuomo pegged as "moderate."
On race
The poll also asked people about race relations in New York State: "As we look to next week's commemoration of Dr. Martin Luther King's birthday, how would you describe the state of race relations in New York State? Would you say they are excellent, good, fair, or poor?"
Overall, 55 percent respondents said race relations were excellent or good. 43 percent said they were fair or poor.
Among white respondents the split was 60/40. Among African-Americans it was 36/63.
Hi there. Comments have been closed for this item. Still have something to say? Contact us.