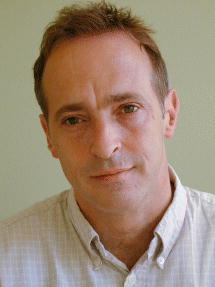 Author David Sedaris will talking/reading (we're guessing) at Proctors on April 9. Tickets are already on sale. They start at $20. His appearances in the this area have been very popular in the past (at least one sold out).
The blurbage doesn't say exactly what Sedaris will be doing at Proctors. The times we've seen him, he stands on stage and reads his work, then talks a little bit, reads some more, talks some more, the audience laughs in odd places (not sure exactly when they're supposed to laugh), and then he says goodnight. So, pretty much what you'd expect from David Sedaris.
Sedaris' most recent book is Squirrel Seeks Chipmunk: A Modest Bestiary, a collection of short stories in which the characters are animals. For example: "Can a parrot and a pot-bellied pig find happiness in a world that only wants to pigeon-hole them?"
A clip from Sedaris' November appearance on the Daily Show is embedded after the jump.
photo: Hachette Book Group