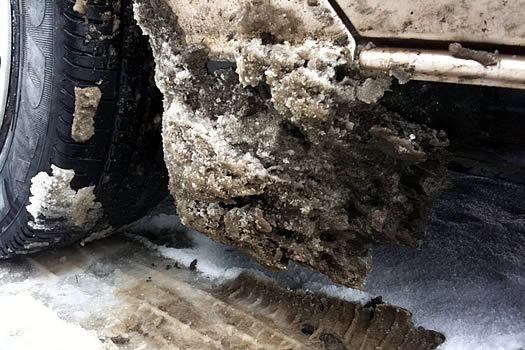 Winter's enthusiastic effort this year has prompted us to consider many issues, among them:
What do you call that wedge of gray, frozen slush that sticks on the bottom of a car behind the wheels?
We've never heard a word for it, but it seemed like one would be useful. For example:
Friend: What are you doing?
You: I'm just kicking the (whatever the word is) off the bottom of the car. I hate that stuff.
So, in search of a name, we asked people on Twitter what's it called. There were many responses...
Hi there. Comments have been closed for this item. Still have something to say? Contact us.