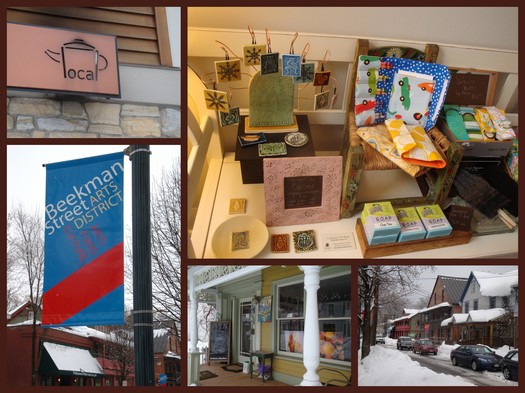 By Akum Norder
Sure, you know Saratoga Springs: the track, the grand houses, and of course Broadway. But a few blocks away from that showcase street is a growing stretch of alternative Saratoga.
The Beekman Street Arts District is a group of galleries, shops and restaurants a short walk west from downtown. The small-scale streetscape gives the district a different energy than Broadway offers with its wide sidewalks and large shop windows.
From its architecture -- multi-family homes with small front yards -- Beekman Street has the look of a working-class neighborhood, and that's what this was: As a city historical marker explains, the neighborhood was settled by Irish and Italian immigrants who came to Saratoga to work in the tourism and railroad industries.
The arts district has been developing there since 2000. Amejo Amyot, a sculptor and initiator of the district, told the Saratogian last year, "We needed [to create an arts district] because Broadway business was booming and artists were priced out of there."
The district extends along Beekman from Grand Ave. to West Circular Street, with the greatest concentration of shops between Grand and Ash. Maps, available up and down the street, will make sure you don't miss any of the offerings.
A few retail stops we made on a recent wander: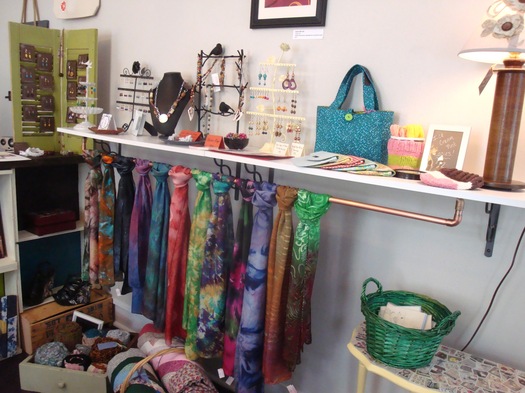 The Front Room Gallery, 73 Beekman, offers handmade goods from local artisans.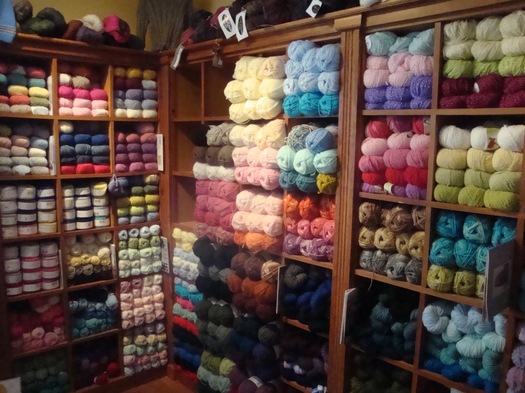 Common Thread Saratoga, 55 Beekman, had that warm, fuzzy feeling that only a yarn store can give.
Mimosa, an art gallery at 70C Beekman, was featuring 10" x 10" = $100, a collection of small-scale works that sell for $100 or less.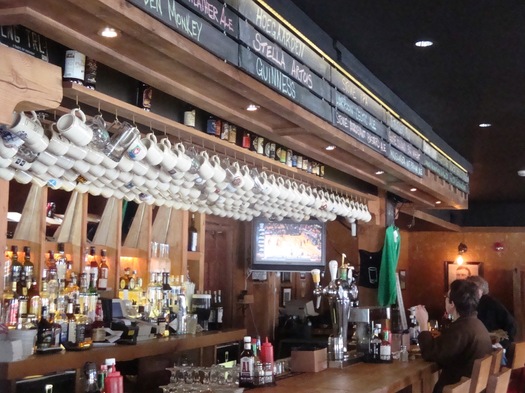 The street boasts three restaurants, two of which (in winter, at least) are open only for dinner. The Local, corner of Grand and Beekman, offers lunch and dinner (and weekend brunch). Its menu includes a selection of organic teas, but what Beekman Street could use next, in my caffeine-starved opinion, is a coffee house. Something for spontaneous snacking and caffeinating, with comfy chairs.
Next time you're looking do a little Saratoga shopping and noshing, give Beekman Street a spin.
Earlier and elsewhere: Silvia had what sounds like a wonderful dinner at the Beekman Street Bistro
Find It
Beekman Street Arts District
Beekman Street
Saratoga Springs, NY 12866
Hi there. Comments have been closed for this item. Still have something to say? Contact us.