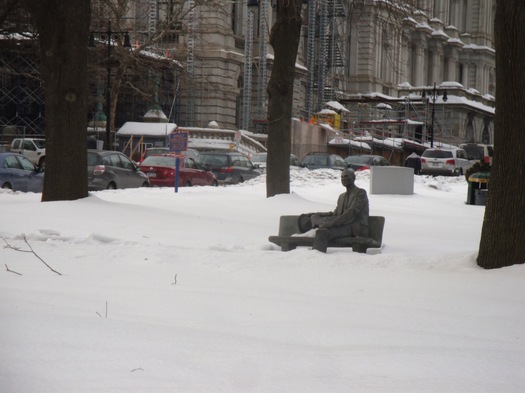 By Akum Norder
I have to admit: I feel a little bad for Albany's bench statues in the winter.
It's cold. They're underdressed. No one stops to visit them. They get buried in drifts. Shouldn't somebody at least bring them a scarf?
I stopped by recently to see how they're liking this snowy winter, and maybe cheer up their bronzey souls a bit.
I was a bit worried by my first view of Mayor Tom Whalen.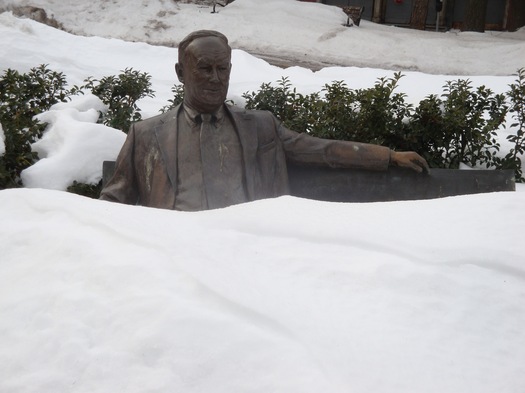 He looks like he's taking it well. But if the snow's that high, what's become of his poor pooch?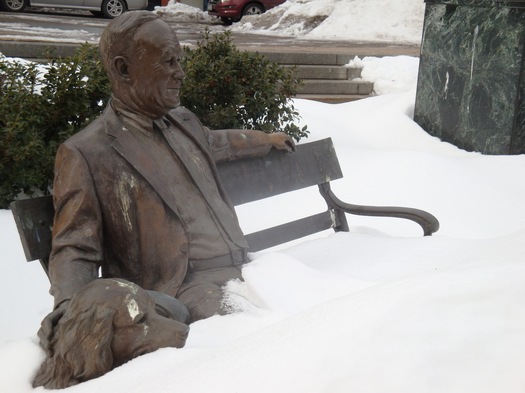 Whew. Finn McCool, the mayor's golden retriever, has got his snout above the snow -- for now. But one more storm and he might need some emergency intervention.
At least the mayor has Finn to keep him company. Up the hill in Academy Park, Lew Swyer's effectively alone.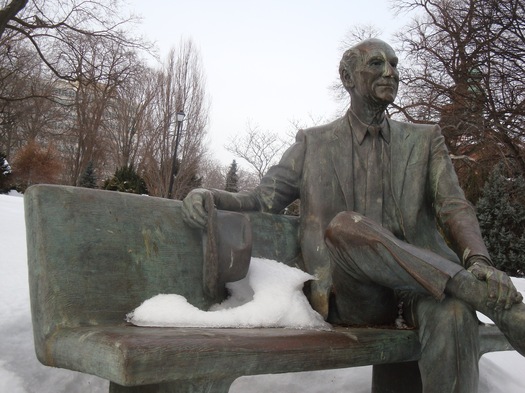 Swyer, a philanthropist and developer, used to have a pair of mourning doves at his feet. He lost one bird some years ago. The other? Well, I imagine it's under there, but I wasn't going to go digging. Not in my good gloves.
Being near the Capitol, Lew sees more action. Tom's staring at the empty train station. Sorry, Tom, that we haven't found a way to reopen it, yet.
Maybe if they'd put these guys across from each other, at least they could chat during the long winter nights.
Sit tight, fellas. Spring'll be here before you know it.
Hi there. Comments have been closed for this item. Still have something to say? Contact us.