By Akum Norder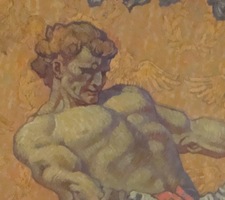 How about a little eye candy for Valentine's Day?
The halls of government may not be the first place you think to go to admire the male physique. (Insert Christopher Lee joke here.) But take a gander at the ceiling of the War Room in the state Capitol.
It's a tour through New York's violent past, as depicted in the impressively muscled ceiling murals:
First, of course, the battle for New York involved the Native Americans vs. the French: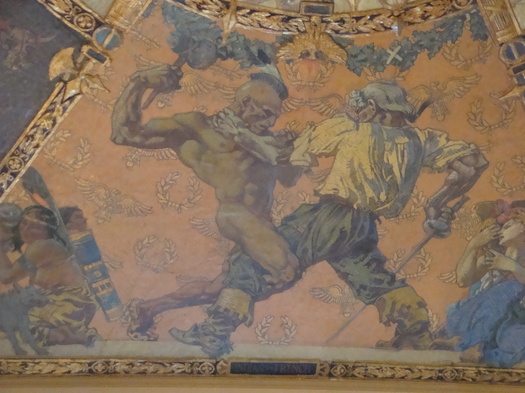 Then, the French vs. the Dutch: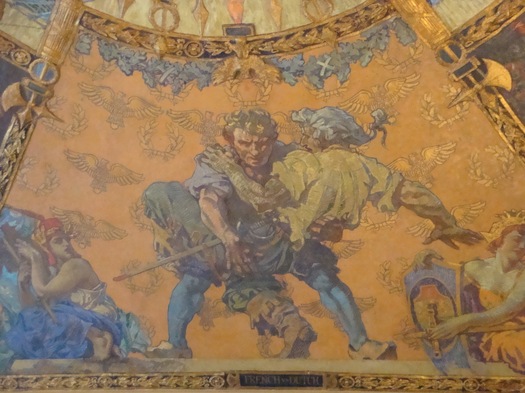 The Dutch vs. the English: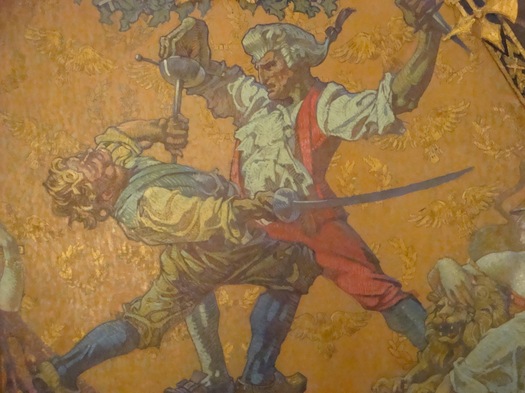 And, finally, the English vs. the Americans: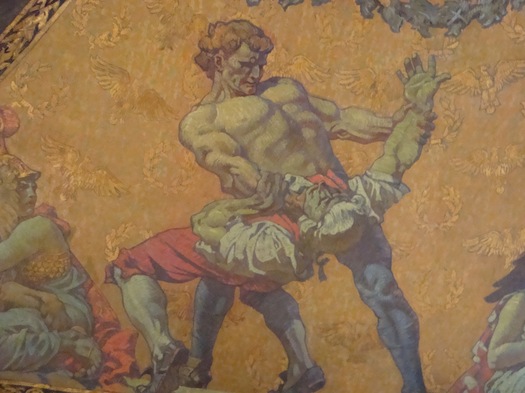 The wrestling! The killing! The testosterone!
William de Leftwich Dodge painted these cinematic murals in the 1920s. The works were not meant to be viewed this closely: The plan had been to knock out the floor and make this space the top of a multi-story rotunda. That idea died when the Depression hit.
The War Room, officially called the Governor's Reception Room, has been used as storage space and used to be divided up into cubicles. Restoring the murals in the 1990s cost $345,000. Now the room is open, public space, quite near the Hall of Governors.
Is it warm in here? Or is it just the battle smoke?
Hi there. Comments have been closed for this item. Still have something to say? Contact us.