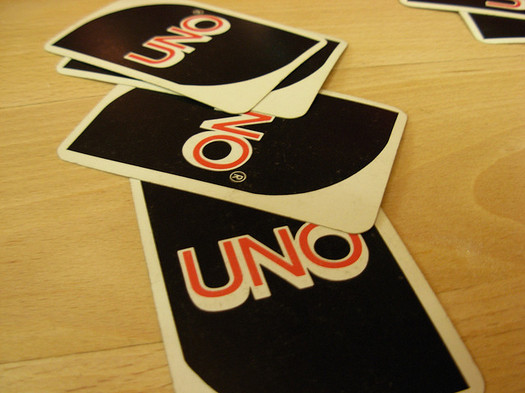 By Akum Norder
Pssst ... The little dears are home from school next week. Got any plans?
Monday should be all right. Tuesday, too. But with all the snow days we've had recently, the crazies may set in by Thursday, and Friday may see faces pressed to the windows, desperate for a change of scenery. And that's just the parents.
Luckily, there are plenty of activities lined up for next week. Here are some that stood out for us. You know, the stuff we'd take our own kids to.
Here's what we found. ...
This is not a comprehensive list; plenty of local libraries have storytime and craft events, nature centers are offering showshoeing, and museums will have hands-on fun. Check the Web site of your favorite spot to see what's on its menu.
Note that most of these events require pre-registration; that's why we're running this post so early. Check each event's site for details; calling ahead this week could mean smooth sailing next week.
Children are invited to help retell Shakespeare's A Midsummer Night's Dream, complete with costumes and props, at the Saratoga Springs Public Library.
When: Thursday, Feb. 24.
The Hyde Collection in Glens Falls will have art workshops for children, with the opportunity to sketch in the museum.
When: One session is Tuesday and Wednesday; the other is Thursday and Friday.
Do the kids and the dog need a day out? Cornell Cooperative is running a "Dog Day" program at the Albany Obedience Club in Glenmont, with games and dog agility programs.
When: Wednesday, Feb. 23.
The Pine Bush Discovery Center has some cool-sounding programs planned: "GPS Adventure," " The Scoop on Poop" and "CSI Investigation" (that's "critter scene investigation").
When: Varies.
Albany Public Library programs include Wii Sports (play with an Albany Devils hockey player!) and dollar bill origami.
When: Wednesday (the origami); Thursday (Wii)
Need more games? Waterford Public Library will have a video game competition (Tuesday) and board games (Wednesday).
The Shelter Skate Park is offering two mini-camps: one for skateboarding and one for BMX.
When: Skate camp is Monday through Wednesday; BMX camp is Thursday and Friday.
The New York State Museum will have programs about hibernation, fossils, and more, as well as art projects and other activities.
When: Varies.
The Brookside Museum in Saratoga Springs is offering a Victorian tea party for kids ages 5 to 12.
When: Wednesday and Thursday.
Not enough tea? The Pruyn House is also having a Victorian tea party for children. Tuesday.
When: Tuesday.
The Henry Hudson Planetarium in Albany will have weekday shows geared to kids of various ages -- including a program on astronomy's role in the Underground Railroad.
When: Tuesday.
It's "Cool Science Week" at the Children's Museum of Science and Technology.
They have activities planned for Monday through Thursday, of which Monday's "Glowing Science Fun" looked especially groovy. (What can we say? We like stuff that glows.)
Know of another winter break activity? Leave a comment below.
Photo: Flickr user flrnt
Hi there. Comments have been closed for this item. Still have something to say? Contact us.