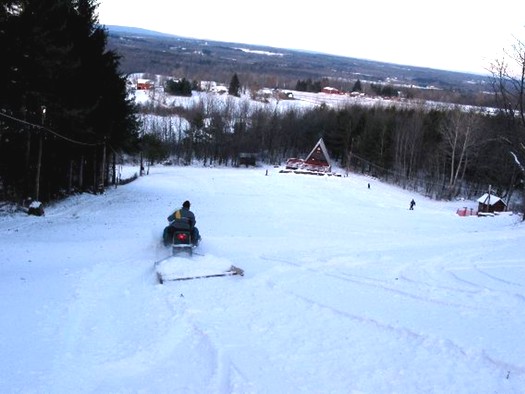 By Liz Clancy Lerner
There's a ski area in Glenville that's reminiscent of days past: no chair lifts, no snow-making, and no high-priced lift tickets (season-long family memberships cost $60 -- really).
It's run by a ski club that's been around since 1937, but there's a good chance you haven't heard of it. It's called Ski Venture -- and according to its president, Frank Winters, "Up until this year it's been too well kept of a secret."
It's understandable why its members might have wanted to keep it hush. The prices are low, it's family friendly, and once you're a member and trained hill master, you can ski there anytime, day or night.
But, there's one catch: only a limited number of people are allowed to belong each season.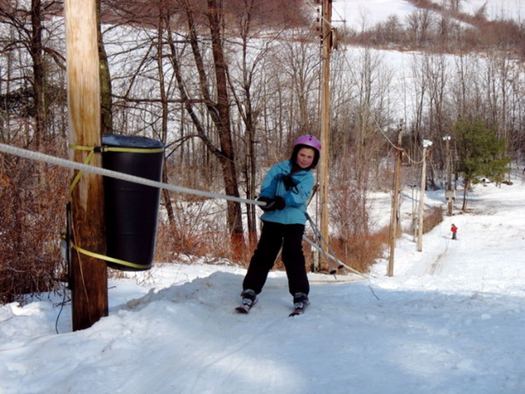 Frank Winters has been a member of Ski Venture for 15 years and its president for 12. For the first time since he's been a member, the club is at capacity. There are currently 60 member families.
Winters attributes the increased interest this season to a post written about the club by ski historian Jeremy Davis on the New England Lost Ski Areas Project and to the club's Twitter feed (ski conditions are often posted). The snowfall this winter hasn't hurt either.
Ski Venture has eight trails and two tow ropes. One rope is good for beginners and serves the bunny trail (the rope travels at a slower pace). The other is a faster ride that serves the intermediate and expert trails. The slopes are usually groomed once a week.
Ski Venture also has a base lodge with a wood stove.
If you have first-aid training you can become a "hill master" and run the lifts whenever you want. It's a one-hour class that teaches safety protocol and operation of lifts.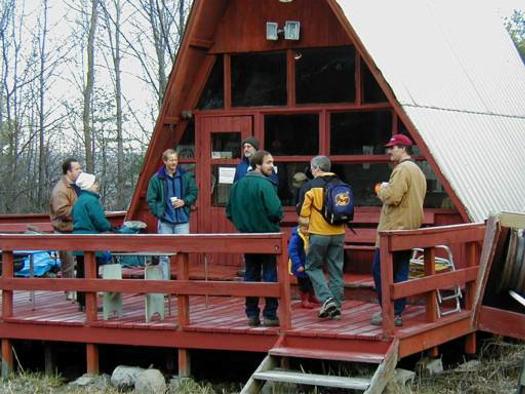 But back to the cost. Let's take a look at the current price of adult lift tickets at nearby big-mountains: Whiteface is $77, Gore is $66, and Jiminy Peak is $59. If you ski a lot, that's adds up fast. And if you're taking a family? Well, you might want to pack your lunches.
Now let's look at Ski Venture. Whole season "family" memberships are the only kind available, but even if you're on your own, the $60 is still less expensive than a one-day lift ticket at other ski areas. And if you want to pay $100 for a sustaining membership you also get discounts to Maple Ski Ridge and Willard.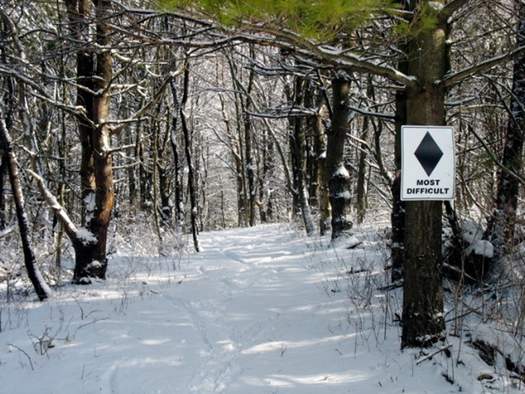 But, right, the membership is full. So, how you can get in on this? If you know someone who's a member, you can visit once as their guest. And if you want to join? There's a waiting list. You can email Frank at winters_frank@yahoo.com to get on that.
I asked him if there's a chance they would increase the number of memberships for next year. He said there's definitely a chance, it's something the club will discuss.
I'm crossing my fingers.
All photos courtesy: Ski Venture.
Find It
Ski Venture
3347 Johnson Road
Glenville, NY 12302