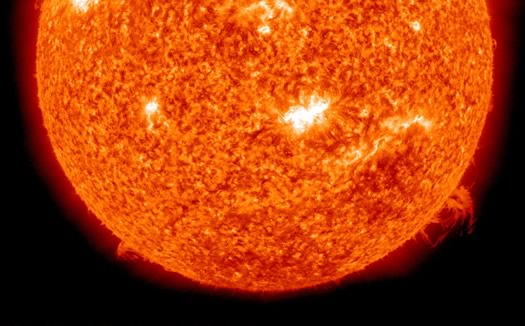 Earlier this week the sun emitted its biggest solar flare in four years, and as result zillions of particles were shot in this direction (well, not this way exactly -- toward Earth, which includes the Capital Region). That's prompted predictions the aurora borealis -- AKA, the Northern Lights -- could be especially active over the next few days, which means we might be able to see it here.
The key word is "might." This part of the nation falls under the current aurora zone, but we're near the edge of it. Further complicating potential viewing: a full/near-full moon and cloudy skies the next few nights.
But you never know. Look for a reddish glow on the northern horizon. It'd be pretty cool to see.
(Thanks, Ryan!)
image: NASA/SDO
Hi there. Comments have been closed for this item. Still have something to say? Contact us.