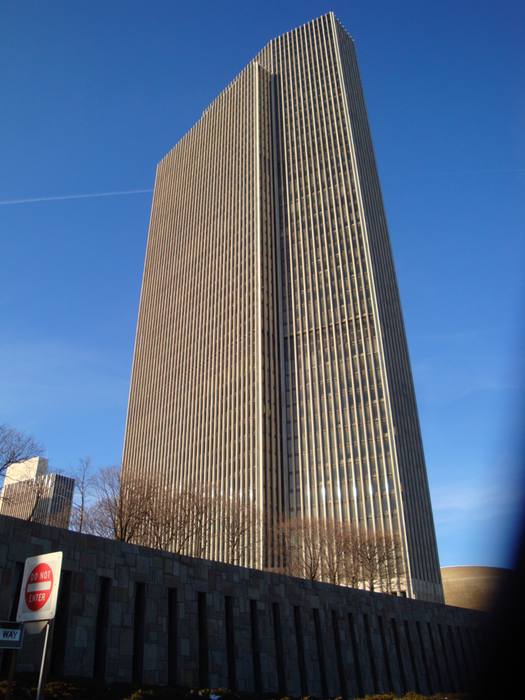 By Liz Clancy Lerner
I've wanted to see the city from top of the Corning Tower for quite some time now, but I'd always planned on getting there by elevator.
Then I heard about yesterday's climb for the Cystic Fibrosis Foundation.
As tall towers go, the Corning - at 42 stories - is not one of the greats. That title goes to the big guns: The Sears Willis Tower, the Empire State Building and John Hancock Center. At 100+ floors each, my legs thank me for not attacking those.

Here's some of what I learned in my 7:40:00 climb.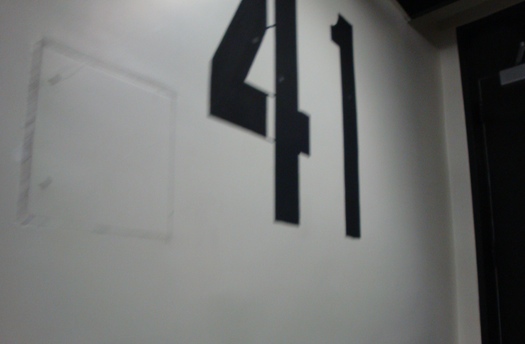 The Burn
My lungs burned like they have never burned before (during and after the climb - including right now). If you've ever had bronchitis, imagine that feeling: raspy breathing, painful inhales, a constant need to cough up phlegm (mmm) - that's what it is like.
But that's also what every day is like for people with CF. It was pretty eye-opening.
Lack of Burn
My legs - they're fine. It's weird. They felt really fatigued once I hit floor 10 and got progressively worse, but it wasn't what I was expecting. I was thinking my quads would burn, but instead it was just an overwhelming feeling of fatigue. My guess is the lack of oxygen did me in.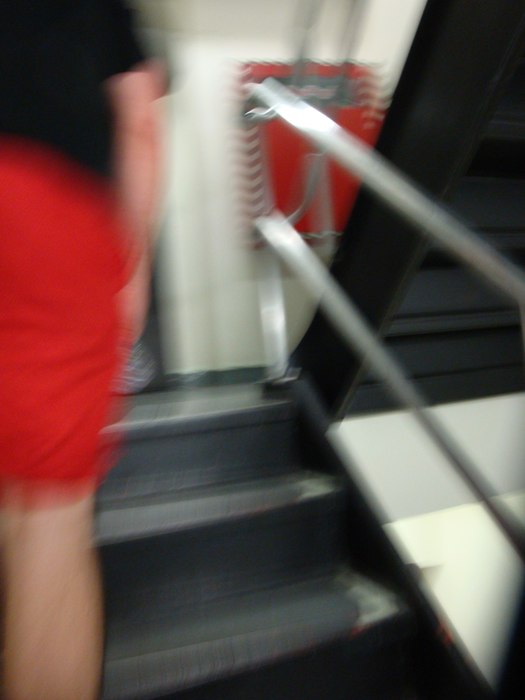 No artistry here either, just an out of focus shot because I was so. over. it.
Arms
Because my legs were feeling so fatigued I used the railings a lot. I grabbed and pulled and used them in any way they could help. It got a bit congested in the stairway at some points, so it was difficult at times to do so, but I definitely recommend grabbing on.
One Step or Two
The initial adrenaline had me jumping two stairs at a time but once reality sunk in (that's right, you have 35 more stories to go) I switched to the one-step method and it wasn't a jog, or even a trot. It was more of a shuffle: The Stairclimb Shuffle.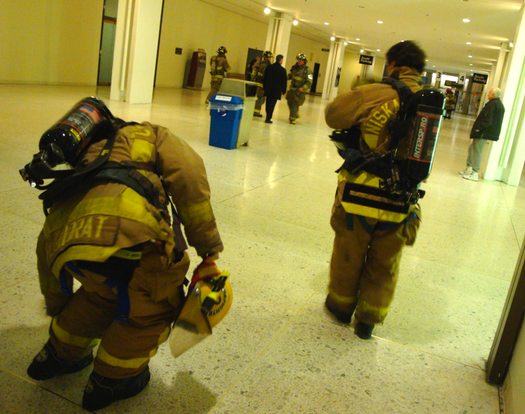 Firefighters
There is a special race for firefighters. Those guys are impressive. They wear close to 100 lbs of gear and climb the same steps as everyone else. (And finish in times close to everyone else).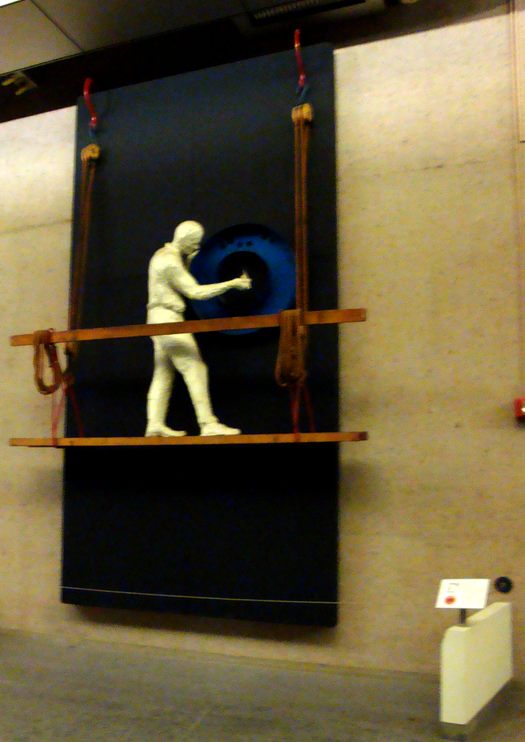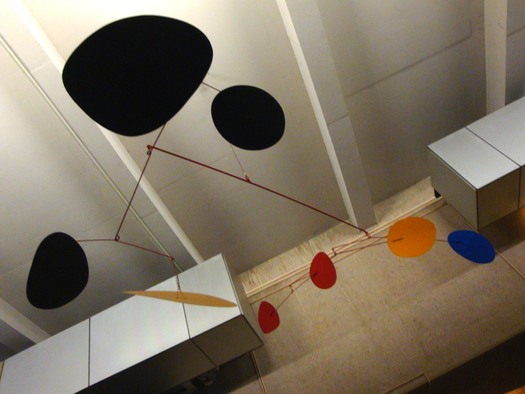 The Art - While you're in line waiting for your turn, there's some art to enjoy. A statue of a man window-washing? A giant colorful mobile? Anything to take my mind off the fact that I'm climbing 42 stories.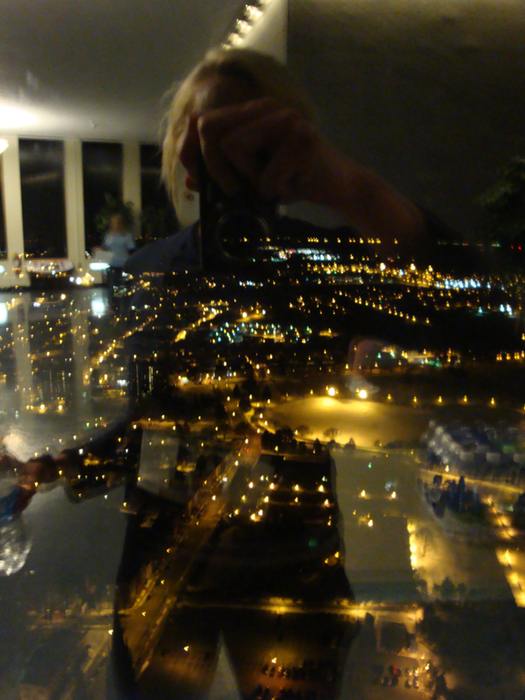 The View
Honestly: I didn't care too much about the view after getting to the top. I did take a photo for good measure.
For Next Time
Coughdrops (to help with the lung burn) and my iPod (so I can play music to distract me from the lung burn).
Oh and it turns out that 7 minutes and 40 seconds was 2nd in my age-group and 32 overall.
Hi there. Comments have been closed for this item. Still have something to say? Contact us.