By Liz Clancy Lerner
Local brown-thumbs rejoice; a store just opened in Troy where you're urged to forget to water the plants you purchase.
The Botanic Studio offers terrariums -- "gardens under glass" -- and a variety of other nature-inspired home decor. Terrariums require very little upkeep and usually only need to be spritzed with water and trimmed back every few months.
Dawn Gagne is the owner of the store. She's an artist and gardener who has a background in management. She first started selling her terrariums at local art shows and craft shows. She did well and decided to invest her time and money into a storefront for her work.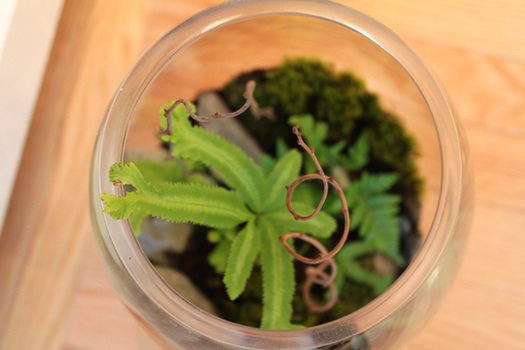 Terrariums were big in the 70s. Back then, Dawn says, people thought "the bigger, the better" and "groovy" plastic containers were the rage. When that 70s groovy style went out, so did terrariums.
Now they're back.
Dawn was smitten with a terrarium she saw five years ago at the New York Botanical Garden. She says, "There's something magical about minature wilderness."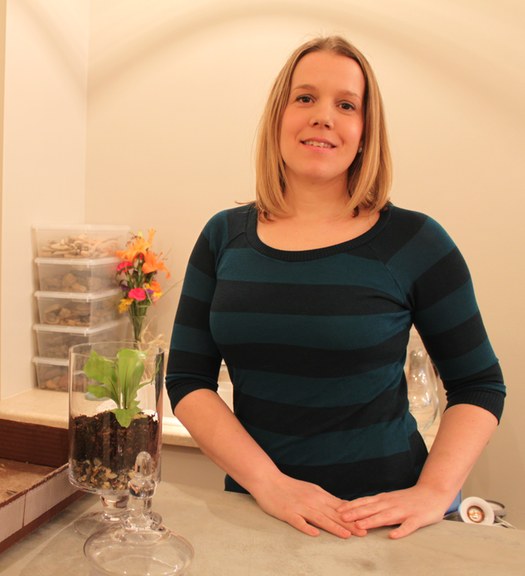 All the "landscapes in a jar" in Dawn's shop are built by her. They start with a layer of gravel on the bottom for drainage, horticultural charcoal is then added to "get rid of funky smells," her special soil recipe is put on top of that, and then fern, moss and stones are placed within the glass.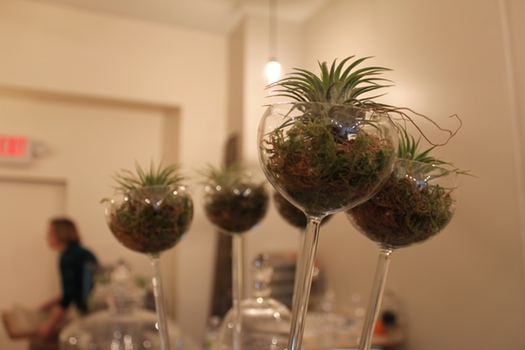 The Botanic Studio has been open for about two weeks now. Dawn says the public reaction to the store has been great. "People get excited that they [terrariums] last for years and don't have to be watered daily." (Open terrariums - ones that are not enclosed - require slightly more maintenance.) Just don't put them in direct sunlight.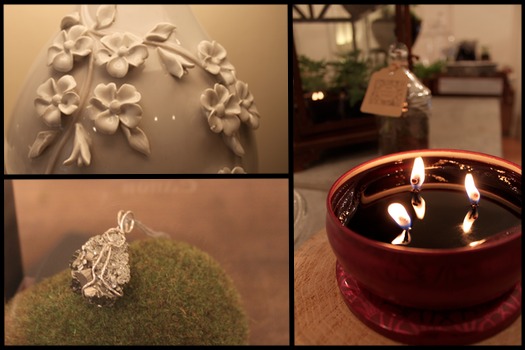 While the store is mainly terrariums, she sells other items too: jewelry from two local artists, Elizabeth Scott of Altamont and Annick Ebersole-Farrell of Troy and supplies to make your own terrariums. Air plants (small plants that don't have to be rooted in soil), candles, gardens in a basket, frames, lamps, botanical prints, and French botanical soup are for sale too.
Dawn's planning on having terrarium workshops in the future and will be a part of the next Troy Night Out. She's posting store updates on the studio's Facebook page.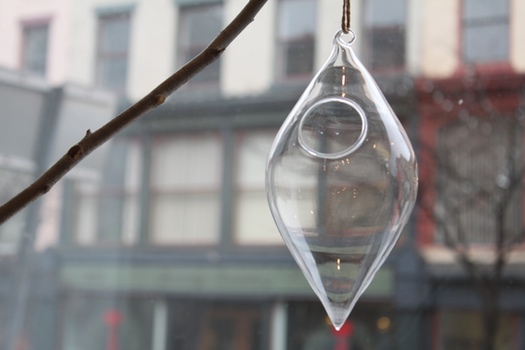 Find It
The Botanic Studio
282 River Street
Troy, NY 12810
Hi there. Comments have been closed for this item. Still have something to say? Contact us.