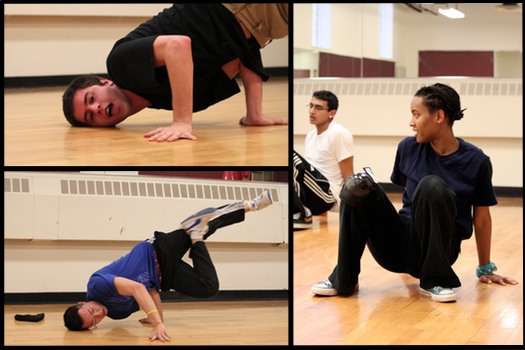 By Liz Clancy Lerner
In the classroom, Union College junior Tri Trang goes by one name: Tri. On the dance floor he goes by another: B-Boy Squirtle.
The biology and economics double-major is the founder of UBreak, a breakdancing club at Union. Yes, breakdancing. The dance form peaked in the 80s -- but for Tri, it never really went out of style.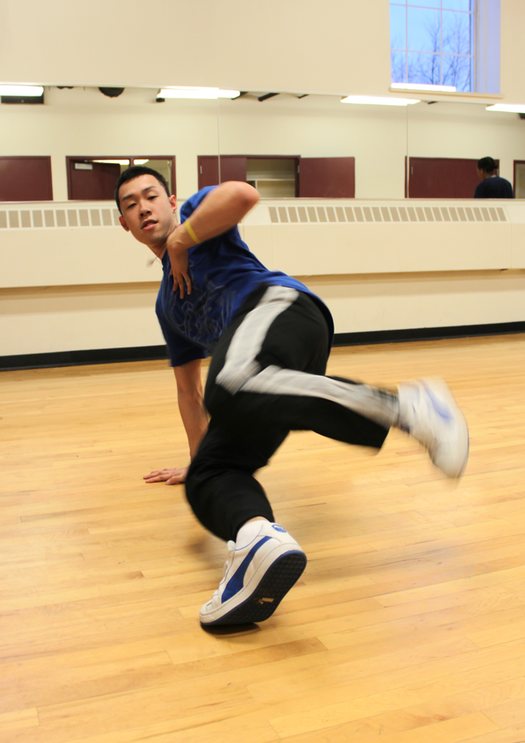 How the Club Got Started
Tri first learned how to breakdance as a kid in Worcester, Massachusetts. His neighbor Tony, the local "king of breakdancing," taught him how to freeze, drop and head-spin on a piece of cardboard in his backyard. He got good and went on to perform with friends in high school.
When he came to Union he missed dancing. He couldn't find any other students with breakdancing backgrounds. So, with the encouragement of friends, he sent out emails and flyers and formed a club.
Tri got a handful of people on board and in a few months UBreak became an official Union club. Now there are about 8 consistent dancers that practice about 3 times a week and perform at cultural events and fundraisers around campus.
Why breakdancing?
Breakdancing was big in the 80's but it kind of fizzled after that in the U.S. Still, Tri says that the art is still pretty big in Europe and Asia.
"Europe and Asia really embraced the dance form because it was not popularized heavily by the media; the trend never had a short burst of enthusiasm, it was more long lived in these parts of the world."
Tri says there's been a bit of a resurgence in breakdancing, at least at Union and within Tri's circle at home.
One reason may be that today's breakdancers don't wear spandex and dance to synthesizer music. It's updated: the clothing is casual and the music - you need specific breakdancing music - is more reminiscent of the hip-hop and house genre, with "breaks" remixed in.
Another reason is that breakdancing combines art with sport -- something that seems to appeal to the UBreak members. It requires creativity, plus the ability and strength to hold awkward poses for relatively long periods of time.
UBreak's members also appreciate that fact that it's something different.
Ben Rubin is from Brewster, New York. He wanted to do something no one else can do. Breakdancing has become a big part of his life and he spends a lot of his free time watching breakdancing videos online (the way many breakdancers learn new moves). He was perfecting his head spin on Friday with fellow member Marty Cole.
Members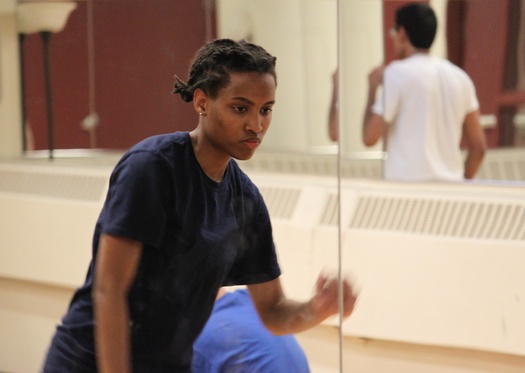 UBreak is mostly male, but that doesn't mean women aren't welcome. Stefanie Charles, is a junior from Queens. She joined the group as a sophomore because "It looked fun and like good exercise." She also says: "It's a nice break from academics."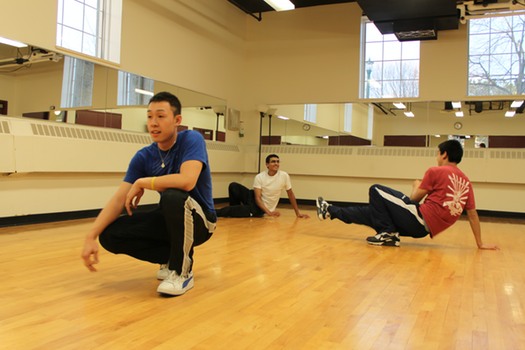 UBreak also has some newbies, Hansong Qu and Ashvin Zachariah are both Freshman and attended their second practice on Friday. Veteran members were quick to coach the two in breakdancing basics.
Upcoming performances
UBreak will be performing on April 2 at 5:30pm on campus at the Bhangra Invitational at Union's Memorial Chapel, and on April 16 at 7pm at the Hoops for Help fundraiser at the Viniar Center (also on campus).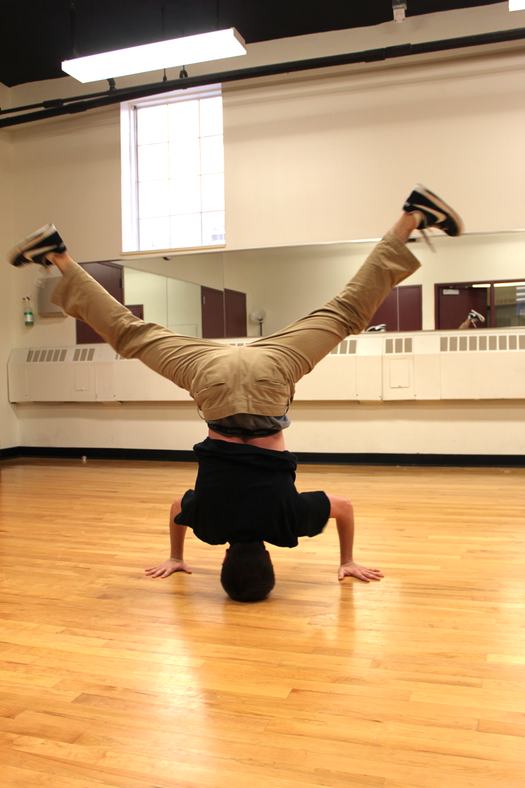 Breakdancing 101
There are four elements to breakdancing:
Toprock - dance moves in standing position
Downrock - any movement down on the floor
Power Moves - acrobatic moves
Freezes - poses
Groups often choreograph moves, but solos and duos are what make up many performances, and they're usually done off the cuff.
Some breakdancers show their stuff at parties and clubs. Tri's a bit more humble and stays away from that, but he won't shy away from a "battle" at practice or on stage.
Battles are when dancers challenge each other and they're a big part of breakdancing and can get pretty competitive, but Tri says, "98 percent of battles end with handshakes."

Hi there. Comments have been closed for this item. Still have something to say? Contact us.