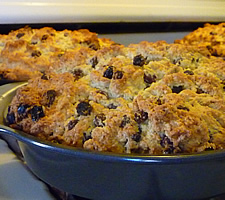 Irisira emails with timely question:
My boss thought it would be fun for those of us of Irish descent to share some goodies with the rest of the office on March 17. I volunteered to bring in soda bread (because I love it and wanted to see it represented), but I'm not sure where the best place to buy it is!
I figured you guys would be good to ask, especially since I'm not going to be the only one jonesing for soda bread on 3/17.
Got a suggestion for Irisira? Please share!
photo: Flickr user J Wynia
Hi there. Comments have been closed for this item. Still have something to say? Contact us.