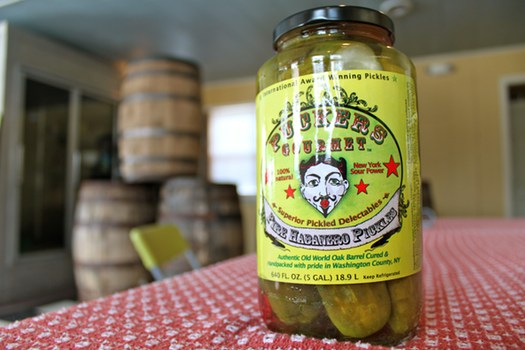 By Liz Clancy Lerner
For most babies, the first solid food is something like sweet potatoes or bananas.
Hannah Goldman's first food was a large kosher sour pickle.
That was twelve years ago. Today Hannah's parents, Jude and Kelley Goldman, run Puckers Gourmet, a Greenwich-based pickle, sauerkraut, and kim-chi company.
They've only been a company for eight months, but have already won a "best in show" award at an international pickle competition.

Jude Goldman's love of pickles started as a boy, when his grandfather would take him to Guss' Pickles on the Lower East Side of Manhattan for kosher sours. Eight years ago, when Jude moved to the Capital Region, he couldn't find pickles like Guss' -- so he started to make his own.
So, what's the secret to his pickles and kim chi? It's an old-world way of pickling: lacto-fermentation. According to Jude, Eastern countries have used this method for hundreds of years. It requires no heating and no chemical preservatives; it's mostly salt, water, and a touch of vinegar.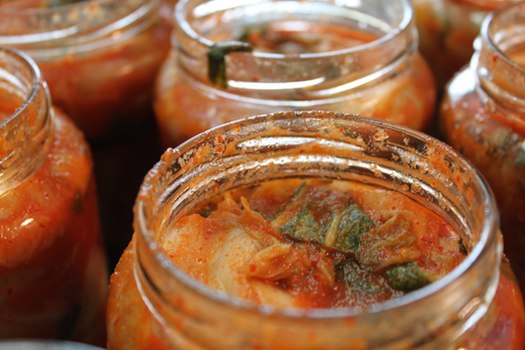 The trick is to find the right combination of spices and fermentation time. Depending on the type of pickle (or pickled food), the vegetables stay in their barrel anywhere from 36 hours to 5 weeks.
There's no milk in the process, as the "lacto" might suggest. Lacto-fermentation pickle makers used to use whey, but Jude and Kelley don't.
It All Started with a Farm Stand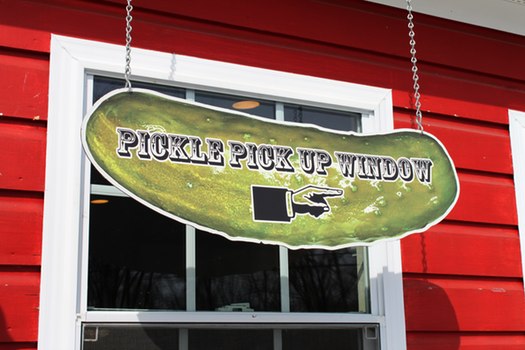 Making pickles was a hobby, but the idea for Puckers Gourmet began with Kelley and Jude's son Max. He wanted to build a farm stand - the kind you see selling goods on the side of the road. Jude worked all summer to make one and eventually put it out on their rural road in Salem with 10 jars of his pickles on top.
The family left to go out to breakfast and came back to find an empty table. Jude initially thought they got robbed, then he checked the jar for money. All were paid for.
After some initial hesitation about making this more than a hobby, Kelley agreed to support the idea.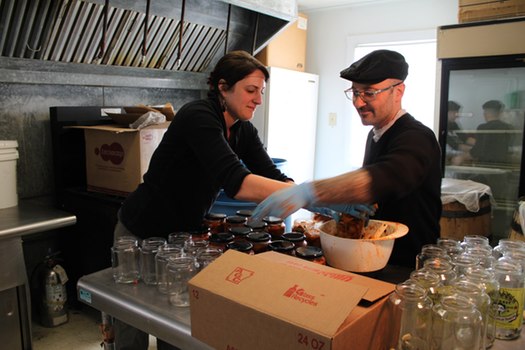 Jude cut down the time he spent working as a photographer. Kelley spent less time at her job as a makeup artist. By July of 2010 they were making pickles and selling at farmers' markets full time.
Since then, their motto has been, "if we're going to be pickle makers, we're going to be the best pickle makers we can be."
During the summer months they get their cucumbers and vegetables from local farms. In the winter months, they ship their vegetables in. Jude says, "If you think they're good now, just wait until you eat them in the summer, when the cucumber comes from down the road."
Winning!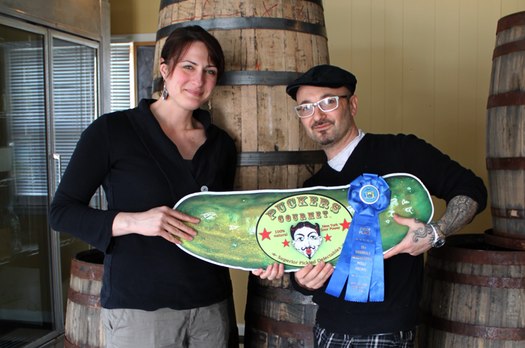 In the Fall of 2009, they took 2nd and 3rd place awards in the Rosendale International Pickle Festival for their dilly sweet pickles and pickled mango and pear. The following year they won "best in show" and another first place award for their pickled creations.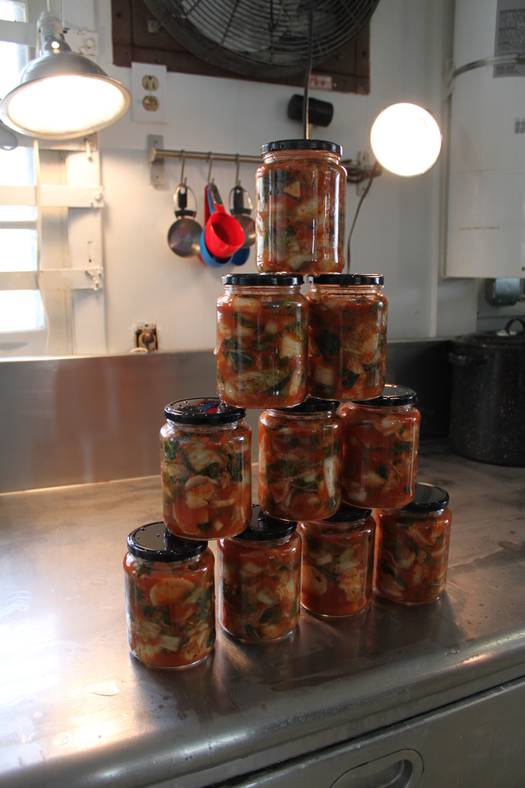 Where to Purchase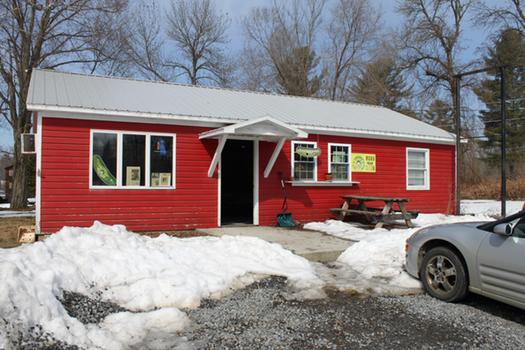 You can find Puckers Gourmet at the Glens Falls, Troy and Schenectady farmers' markets, but also at eight different stores in our area: Honest Weight Food Co-op, in Albany, Pioneer Food Co-op in Troy,
Cambridge Food Co-op in Cambridge, 
through delivery with Battenkill Creamery out of Salem, 
Oscars Smoke House in Warrensburg,
Putnam Market in Saratoga, 
Four Seasons in Saratoga, Fred the Butchers in Clifton Park,
 Sanders Meat House in Balston Spa,
The Green Grocer in Latham, 
Kelly's Feed Store in Queensbury and at their retail operation in Greenwich, though you may want to call ahead for hours.
Right now they make super sour pickles, 1/2 sour garlic pickles, country dilly sweet pickles, sour krunch kraut, sweet bavarian kraut, fire habanero kraut, New York style kim-chi, and fire habanero pickles.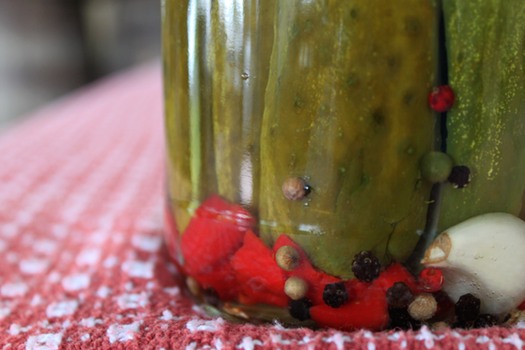 If you're into heat, definitely try the habanero products. They have a recipe for a spicy bloody mary using the habanero brine on their Facebook page.
Find It
Puckers Gourmet
39 Rt 4
Greenwich, NY 12834
Say Something!
We'd really like you to take part in the conversation here at All Over Albany. But we do have a few rules here. Don't worry, they're easy. The first: be kind. The second: treat everyone else with the same respect you'd like to see in return. Cool? Great, post away. Comments are moderated so it might take a little while for your comment to show up. Thanks for being patient.