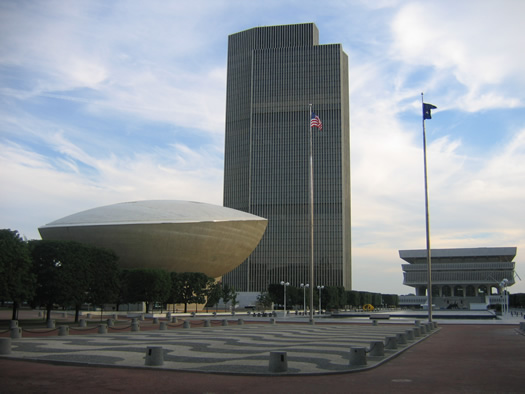 By Martin Daley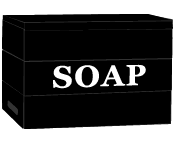 Like lots of Albanians, I have a love/hate relationship with the Empire State Plaza.
I've never known Albany without the ESP. It's just always been there for me. I know I'm coming home when I see it on the horizon. It's a symbol of this city, and there's no changing that.
Nelson Rockefeller sure knew how to make his mark.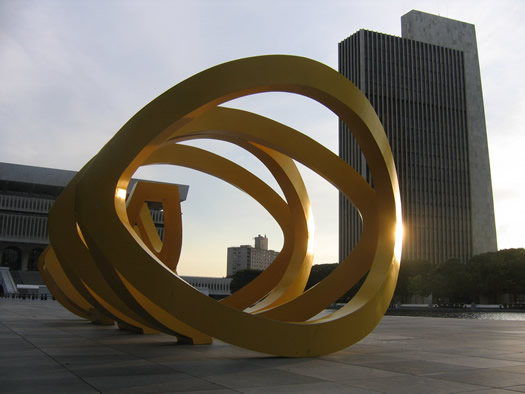 When I was a small child the plaza was a place where we went to watch fireworks, attend festivals, see plays at the Egg, check out exhibits at the State Museum, and to get unparalleled views of Albany from atop the Corning Tower. I used to go to the concourse auto show and sit in every single car.
When I got older I rode my bike and jumped it off stairs and platforms. My senior prom was held in the plaza Convention Center. I spent many nights with friends playing manhunt at the playground or shooting chase scenes for our crappy home-made action movies. During college, I thought I was incredibly suave bringing my dates to the plaza -- it was like my own secret "lovers lane" and that's all I'll say about that :-P
What is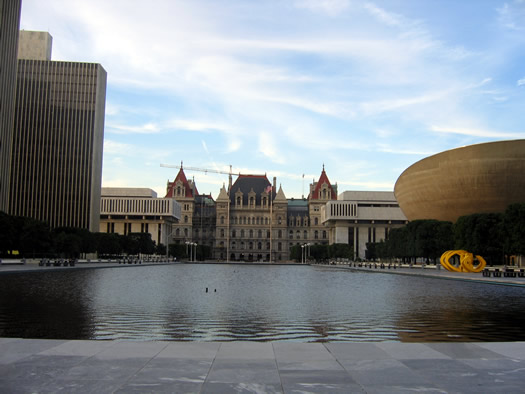 The ESP is a unique and awe-inspiring structure. Few cities in the US have such a defining skyline, and we should be grateful for the plaza's role in shaping this city's visual identity.
The plaza's public space, albeit difficult to access, is attractive and begs exploration. I've been fortunate so see a lot of great public spaces in the US and abroad: Central Park in NYC, The Mall in DC, the Riverwalk in San Antonio, St. Mark's Square in Venice, La Defence in Paris, Park Guell in Barcelona, Piazza San Pietro in the Vatican City, and the list goes on. I honestly consider the ESP to be very close to that high of a standard. It's easy to lose track of its uniqueness simply because it's so familiar.
When I rate great public spaces, I think the plaza is awesome. Sure, it's under-utilized, but it evokes a strong reaction. Consider Boston's Government Center. I love the city, I love brick, even the building itself ain't so bad. But the plaza around it -- awful. The worst. BORING. It's offensively bland. No one will ever call the brutalist Empire State Plaza "bland."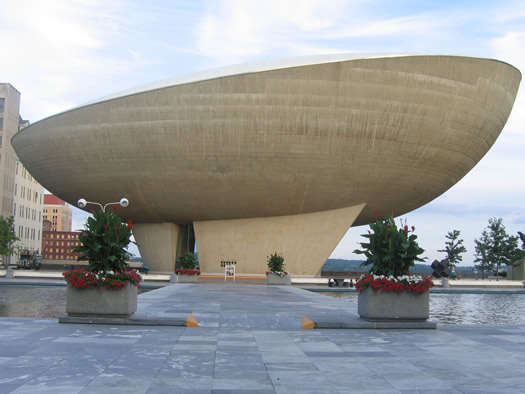 What was
Until I was at least in my late teens, I'd never seen images of the buildings the ESP replaced, so I never had any understanding that this complex didn't just arise out of empty space. I think Rocky must have sold his grand idea by telling folks the plaza would come to life as if a phoenix rising from the ashes. It's no secret the guy was embarrassed by the Albany the ESP eventually replaced. Even William Kennedy -- who sometimes seems to take literary freedom with how good the good-old days really were -- refers to this area of the city, once known as Nighttown, with a little disdain. Although his obvious love for the characters of Nighttown soften the criticism, it's still only thinly veiled.

But you don't know what you've got until it's gone.
Back in the 1960's, like other cities tempted by urban renewal, Albany had already suffered so greatly that people were willing to accept a gigantic risky solution rather than face the music.
Let's face it, that plaza wasn't built for workers that lived in Albany. The South Mall arterial and defunct plans to ram a highway through Washington Park were proof of that. The plaza is an office park built for suburban-dwelling office workers. White flight was already in full thrust, and Rocky's tomb made no effort to reverse that problem. Drive in, rock the cubicle, drive out. No wonder the downtown Albany of today is a ghost town 6pm to 7am.
Appreciation, but...
Standing upon the mall, looking over downtown Albany or at the reflecting fountains, I can't help but love the space. However, you don't need to travel very far to see how the design of the plaza is severely flawed. Stand on South Swan, Eagle, or perpendicular streets in Center Square and it's clear that the mall isn't a public space -- it's a fortress. The DMV Building screams "Don't come this way" and the slate wall on the Eastern facade of the plaza is as impenetrable as the Helderberg cliffs.
I had an urban design professor once sum up how he felt one could easily to determine if a building was "good" or not. "Is it polite to the street?" he would ask. The ESP is not entirely polite to the street. The massive scars left on our streetscape by 787 and the South Mall arterial are not polite to the street.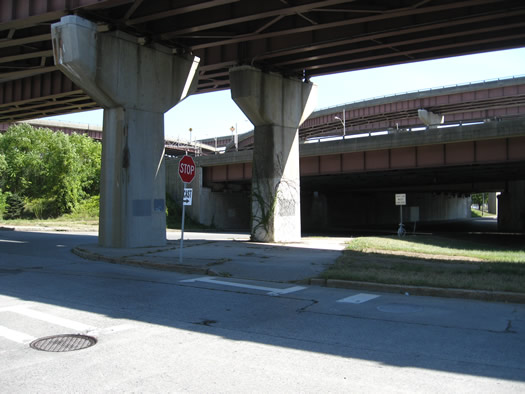 What do these elevated highways say to the street, or the people underneath? They say "I don't care about you. I need you for support. But what's underneath me is below me. I care not for the trouble and toil of the city."

So, yes, I'm deeply conflicted about the plaza.
Perhaps most off all, I'm conflicted by the belief that we lost a lot of history and architecture because the plaza is in the right place by being in the wrong place, downtown. How CRAZY is that?! Just drive uptown past the Harriman office campus and you'll realize that it could have been worse.
Sure, I hate the mega-scale urban renewal of the 60s and 70s, and modernist architecture is god-awful -- but the ESP is such a fantastic exception that I still can't make up my mind whether I hate it or love it.
It's just not that easy.
Martin has a great -- and very appropriate -- username on Twitter: daleyplanit.
Earlier on the Sunday Soapbox: An urban planner grows in Albany
Hi there. Comments have been closed for this item. Still have something to say? Contact us.