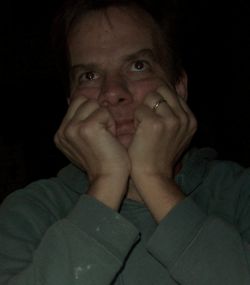 WEXT starts a new season of My Exit tonight at 8. Local listeners get to come into the station and program an hour of music. So we thought it'd be fun to find out a little bit about these people and why they picked the songs on their play list.
Here's tonight's person:
Who?
David Peters from Troy
How would you describe your musical taste?
I love music--Charlie Mingus to Frank Zappa, the Beatles to XTC, Gilbert & Sullivan to The Bobs. There is great music in all genres!
With this show, I wanted to focus on great songs we never hear on the radio but should. I think every one of these should be a true hit--they just all suffer from underexposure.
A few songs from David's My Exit show:
XTC - Generals and Majors
XTC is one of the best bands of the last 40 years! (WEXT is one of the only radio stations I know who plays XTC.)
David Z - Sudz and Pop Star
Instrumentals, pop songs, progressive rock--really fun and listenable. Â 

Frank Zappa - Cletus Awreetus Awrightus
He's a man whose brilliance is too often overlooked and over-shadowed by his reputation.
Aterciopelados -Â Â El album
Despite the hours I've spent listening to them, I still can't say their name correctly. Progressive, latino rock at its very best--huge south of the border.
The Bobs -  A Cappella Choir in the Sky 
One of the premier a cappella groups out there. Â Terrific arrangements and voices, and a hilarious sense of humor.
You can hear David's My Exit show tonight at 8 on 97.7 or at exit977.org.
Hi there. Comments have been closed for this item. Still have something to say? Contact us.