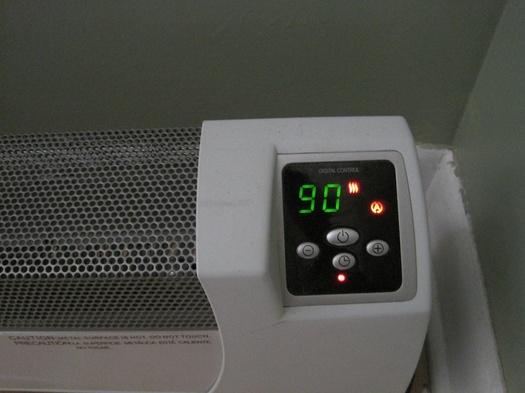 By Akum Norder
"Every single part of your body is strong."
The yoga instructor intoned it in a soothing voice. What a lovely thought. But by the fifteenth downward facing dog it sure didn't feel true. Everyone looking backwards between their own legs could see me on my haunches, sitting this one out.
Still, there's something nice about a good sweat. I could feel it beading and rolling down the side of my face. It felt clean, somehow.
Okay, water bottle down. Back into pose.
I'm not much of an exerciser. And working in a room upwards of 90 degrees made this workout especially rigorous. (A few days later, I would still be feeling it.) It was my first experience with hot yoga. And you know what? It was great.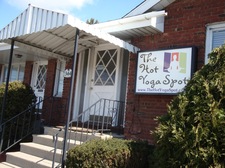 "Hot yoga is challenging and invigorating all at the same time," said Jessica Lustig, founder of The Hot Yoga Spot, 344 Fuller Road across from Stuyvesant Plaza. "It leaves you feeling relaxed but also gives you a burst of energy that lasts for hours, sometimes days."
Jessica, who has been practicing hot yoga for about two years, opened her studio last December. "I was always interested in yoga because it makes your body and mind feel very relaxed and connected. However, I am always trying to exercise and challenge myself. Once I discovered hot yoga I realized I had discovered a way to do both simultaneously -- and I was hooked!"
So what's the theory behind the heat?
First off, flexibility. "The heat's primary purpose is to help heat the body and give the muscles great elasticity. Many people are afraid to try hot yoga because they think it will be too hard or even impossible; the idea of the heat sounds scary. However, the opposite is actually true. The heat helps make a person's body very flexible and relaxed. This is great because it means that getting into the difficult poses and twists yoga is famous for becomes much easier."
People also emphasize their belief in the cleansing effects of sweating and extra calories burned through the added challenge. Practitioners call it more strenuous than other forms of yoga, and a great workout.
Jessica says different people see different benefits in the experience. "I have a woman who comes to the Saturday morning class each week because she finds that when she leaves class she has a ton of energy so she gets a lot done during her weekend. Likewise, I have a man who attends the studio once every few weeks because he finds hot yoga helps his back and shoulders become loose and relaxed, which has improved his golf game."
Maria Granda of Albany has been practicing hot yoga since the studio opened last December. "I have been working out at a gym for the past 10 years or so," she said. "I was also getting into running -- doing 5Ks and so on. But I was starting to get bored with the gym equipment and the endless cold-weather treadmill running."
The early-morning classes at The Hot Yoga Spot fit her schedule, so she gave it a try -- and loved it. Now she tries to do hot yoga three times a week. "I think that hot yoga allows your body more flexibility and relaxation," she said. "I think that it's more comfortable in that you don't have to worry about being cold and you really do stretch out faster."
The day I attended, the room really didn't feel that hot at first. I was expecting tropical heat, but compared to the chilly March air, the room felt great. The studio heated up during class -- and so did I. I did get dizzy for a while. Of course, I get dizzy standing up off the couch too fast, so that's not something I can necessarily blame on the temperature. I drank a whole bottle of water during class.
Hot yoga vs. Bikram
Other studios -- and other forms of yoga -- use rooms that are much hotter. Bikram, for example, is traditionally practiced in a room heated to 105 degrees. Bikram yoga, created in the 1970s by Bikram Choudhury, is a set of 26 poses performed twice in a 90-minute session. Hot yoga, on the other hand, has a less structured definition; practitioners use the term to refer to a variety of yoga practices performed in a hot environment.
Jessica was drawn to hot yoga instead of Bikram because of the flexibility of the practice and the room for creativity it offered her as an instructor.
"I wanted to open a hot yoga studio instead of a Bikram studio because I like that each class is different. A hot yoga class will vary each time based on the instructor, the students in the class and the energy in the room. For example, if I am teaching a hot yoga class and I know all the students in the room have been coming to the studio for a while, I can change up the routine by adding some more challenging poses. ... Bikram, however, is very rigid and has almost no room for change."
Maria, too, likes the variety available in hot yoga classes. "Since starting at The Hot Yoga Spot I've taken a Bikram class and I enjoyed it," she said, "but hot yoga is more creative because it leaves room for the teacher's experience, philosophy and training to come through."
"Hot yoga is a lot less rigid because each class is different," Jessica said. "It is all about moving at your own pace and challenging yourself."
Her studio offers different classes geared to clients' differing levels of experience. It has 17 sessions a week, with plans to add two more classes in April. All are hot yoga, except for one weekly pre-natal yoga class.
Pregnant women are among the people who should not try hot yoga. "Other than that, hot yoga can be practiced by most people," Jessica said -- though she emphasizes that you should discuss any health concerns with your instructor. And, we would add, with your doctor.
At the end of my yoga session, Jessica talked the class through a series of relaxation exercises. Ah! Corpse pose! Now this I could do. I've never been any good at relaxation; my brain's too jumpy. I'm always like, Oh, crap, I forgot to release the tension in my neck and now she's moved on to the face.
Then Jessica handed out cool, scented towels to place on our faces. They were a delicious contrast to the sweat and the heat -- and the coolness gave me something to focus on, to quiet my thoughts and let my muscles sink into the warmth of the floor. Heavenly.
"This is the peace that the universe offers. Settle for nothing less."
She opened the door to the studio, and the first tendrils of cool air curled across the floor.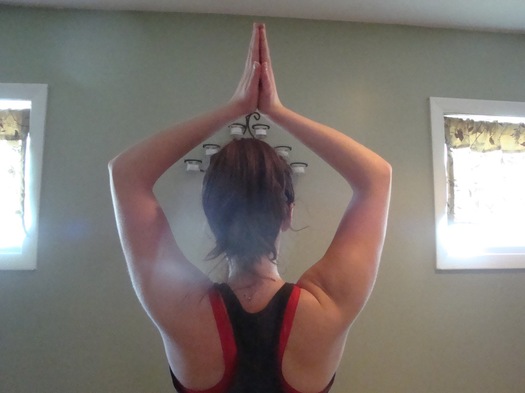 Find It
The Hot Yoga Spot
344 Fuller Road
Albany, NY 12203
Hi there. Comments have been closed for this item. Still have something to say? Contact us.