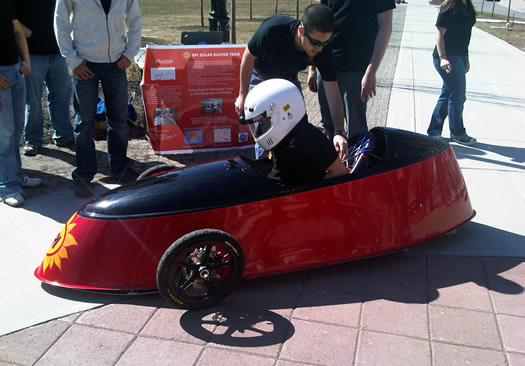 The RPI solar car racing team unveiled its car today: The Photon. [The Approach]
The team will be racing the Photon as a plug-in electric car in a national competition in Texas next month. After the race, they'll convert it to a solar-powered car. Here's a photoset from the construction of the car.
Update: There are more details about the car in this Troy Record article -- for example, the seat is made out of a basketball hoop.
Speaking of RPI: Peter Caracappa, a professor of nuclear engineering at RPI, was on NPR's Morning Edition this morning talking about radiation exposure from everyday things -- like bananas. (Yep, Peter is also Mr. Mary.)
photo: RPI News
Hi there. Comments have been closed for this item. Still have something to say? Contact us.