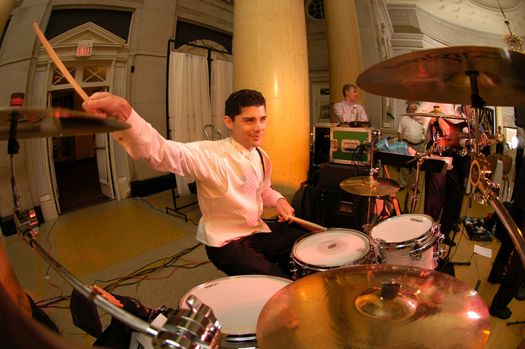 WEXT's My Exit is back. Every Monday night local listeners get to come into the station and program an hour of music. We thought it'd be fun to find out a little bit about these people and why they picked the songs on their play list.
Here's tonight's person:
Who?
Tim Mack from Saratoga County
How would you describe your musical taste?
My iPod is filled with everything from folk to rock to rockabilly and a cappella and any number of genres in between.
Three songs from Tim's My Exit set list:
The Tragically Hip - Three Pistols
Beyond the catchy, gritty guitar hooks, this song is also a showcase for the Hip's other great strength: Gordon Downie's often inscrutable yet strangely captivating lyrics. Here, he profiles the life and curious death of Tom Thomson, one of Canada's most famous painters.
The Beach Boys - I Can Hear Music
A cover song, the Beach Boys made this one uniquely there own at a time when Brian Wilson was beginning to slip away from the band and from the world in general. It was a hit for them, but it's too often forgotten in the sweep of surf, sun & fun songs and the genius of "Pet Sounds."
The Zucchini Brothers - Old Days
WEXT was built as a showcase for local talent and here is my favorite local band. It was my privilege to give this song its world premiere on my edition of My Exit.
You can hear Tim's My Exit show tonight at 8 on 97.7 or at exit977.org.