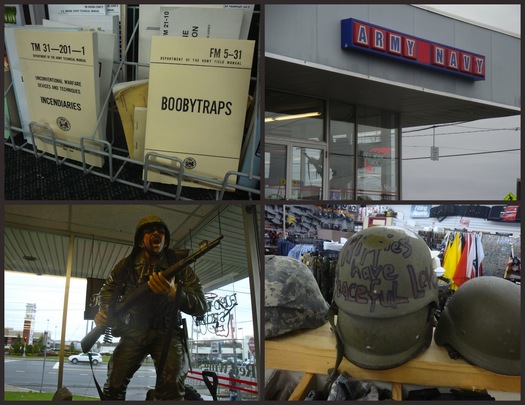 By Akum Norder
When I saw the Army jeep and the ammo-draped mannequin through the window of Mohawk Army Navy, 3514 State St. in Schenectady, I thought I knew what to expect inside. Knives and camo gear. Flags and patches.
And they have all that. But the fun thing about a store like Mohawk Army Navy is that you never know what you'll find. There's more. Much more. And not all of it was quite what I expected.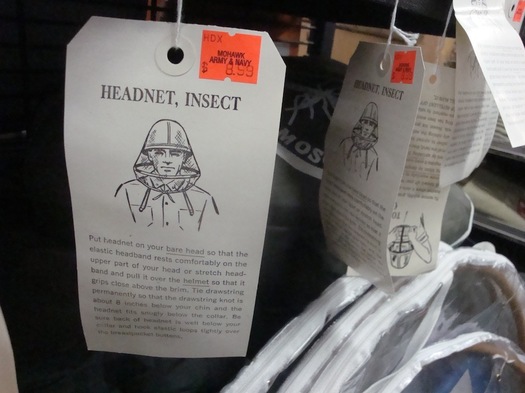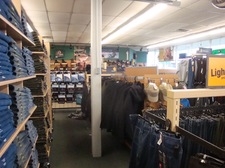 Mohawk Army Navy has been in business in the Capital Region since 1986. The main focus of their business is on work wear -- safety boots, Carhartt clothing, the kind of tough gear that has to stand up to hard work. They have racks and racks of coats, coveralls, rain gear, gloves and more.
What impressed me most, though, were the camping supplies: sleeping bags, stoves and other cooking gear, canteens of all sorts, folding shovels, backpacks and mosquito netting. This would be a great place to stock up for tent season.
Apparently, Mohawk is also a good source for paintball equipment. And the U.S. Postal Service uniforms? Well, I'd never thought about it, but it makes sense they have to come from somewhere.
And then, of course, there's the military surplus.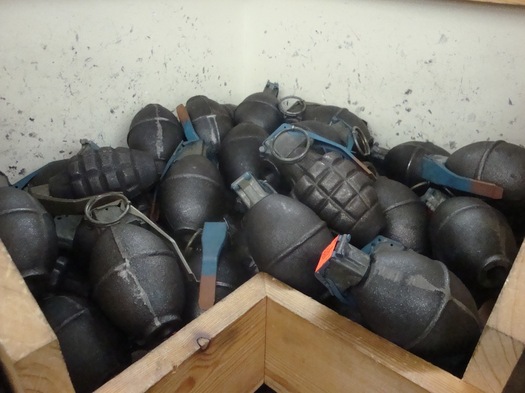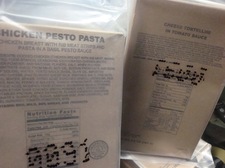 As someone who hasn't spent much time (read: any time) near ordnance, the grenade casings fascinated me. There were duffel bags and metal ammo boxes. (When I was in high school I used to keep my diaries in a locked metal ammo box under my bed -- no little brothers allowed). I was surprised at the heft of the helmets. And, naturally, they have MREs. Which I'm not sure why anyone would eat unless they absolutely had to, but okay.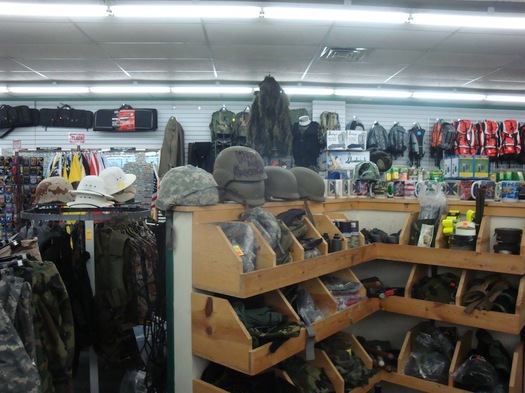 For me, Mohawk was a thinking-outside-the-box shopping experience: One of those reflective vests or jackets could be just the thing for my night-biking husband. The mosquito netting hats -- hmm. I might look silly hiking in the Adirondacks, but better to look silly than to get eaten by the blackflies. And, okay, I looked at the Navy dress caps and couldn't help wondering if the fella and I might should go out next Halloween as Captain and Tennille. Really, what could be scarier?
I walked away with two plate tents, the kind that keep bugs off the food at backyard picnics; and a couple of anglehead flashlights with interchangeable colored lenses. (Shhh: Those are for the girls' Easter baskets.)
And, of course, if I find myself needing a tactical vest or a ghillie blanket, they'll have me covered. Literally.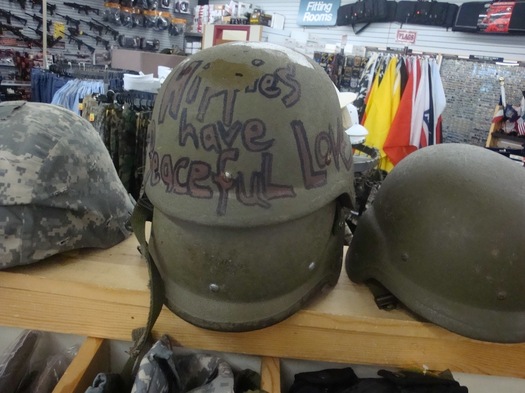 Hi there. Comments have been closed for this item. Still have something to say? Contact us.