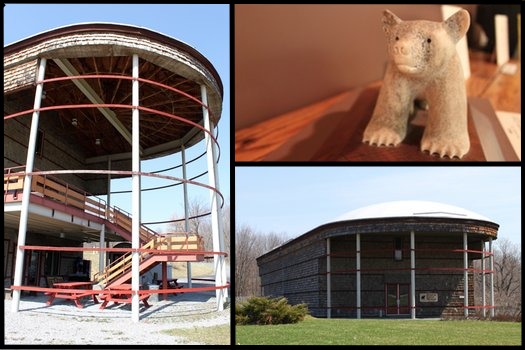 By Liz Clancy Lerner
In 1979 Chris Johanssen was working on research for a doctorate on Iroquois arts and crafts when Stan and Tam Hill -- two local Iroquois -- suggested she create a museum.
The next year, with lots of community support, the Iroquois Indian Museum opened. What was once housed in an upper floor of the Old Stone Fort Museum complex, now has its own modern, multi-functional space in Howes Cave.
And here, the space is part of the exhibit.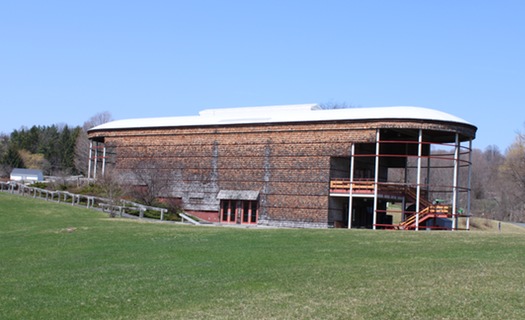 Iroquois refer to themselves as Haudenosaunee, which loosely translated means, "People of the Longhouse." Longhouses --multi-family dwellings -- played a major role in everyday life, and play a big role in the museum.
Constructed in 1992, the museum was built to resemble a longhouse. The structures are also a metaphor for the Iroquois nation: the length of the houses represented the span of the the League of Iroquois --Mohawk, Oneida, Onondaga, Cayuga, Seneca, Tuscarora -- and the posts represented the chiefs that helped support the nation.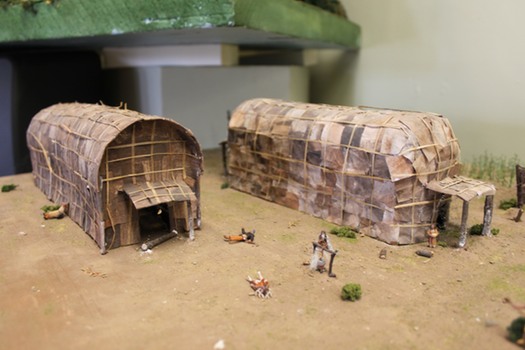 Within the museum there are models of longhouses and descriptions of how Iroquois used to live, but a close look at the structure gives you a first-person view of the proportions of the dwellings.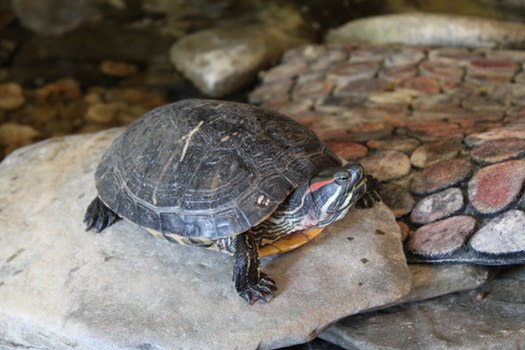 The museum's building has three levels: The basement level is the children's museum and has interactive exhibits and a live turtle pond.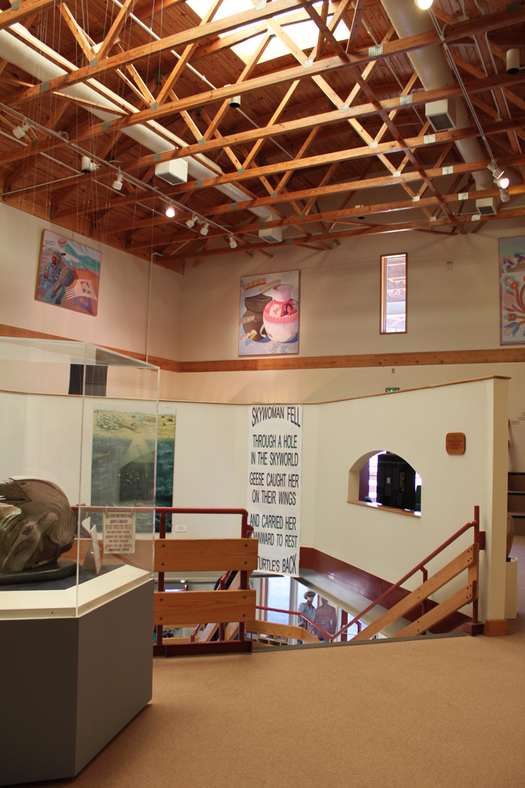 The main level has archeological tools that have been discovered in Upstate New York, sculptures, descriptions of how the Iroquois people used to live -- and the main exhibit, which changes from year to year. Currently, it houses "Iroquois Artistic Visions: From Sky World to Turtle Island," a look at the Iroquois creation story and different artists interpretations of that.
The top level, the loft, is for staff.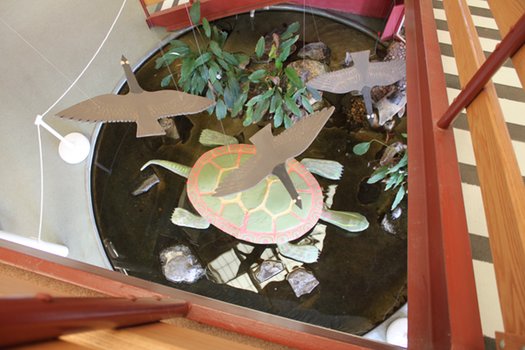 The building you see today is actually only one-third of the size of the originally designed plan. The hope is to expand and bring in more educational space and more opportunities to promote artists and craftspeople.
The museum sits atop a hill (it's on the way to Howe's Cavern and the Secret Cavern) and is surrounded by four nature trails that describe the trees and plants and the uses of each (like how they were used as medicine and food for the Iroquois).
You may have heard about the museum when it got national attention for its exhibit on Native Americans in baseball in 2008.
The museum just opened for the season (it's closed from January through March) and has some interesting-sounding programs coming up, including an"Early Technology Day" on April 30. Other upcoming events not yet on the calendar will include storytelling, traditional dance performances and their annual festival during Labor Day weekend.
Find It
Iroquois Indian Museum
324 Caverns Road
Howes Cave, NY 12092
Hi there. Comments have been closed for this item. Still have something to say? Contact us.