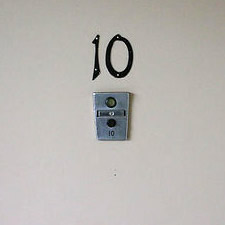 Brad emails:
I'm interning in Albany this summer and was wondering if you had any tips on to where to look for 1br sublets. I've been browsing craigslist for a few weeks now but really don't know of any other options.
I would like an area thats safe but I'm not too worried about how quite it is. It would be nice to be near bars and places to eat. I'm interning with the Devils hockey team (June through August) so you have an idea as to where I'll be everyday.
I've browsed craigslist but with not much luck. Do you know of any other sites to use to look for sublets?
The local Craigslist is kind of thin on sublets. And, you know, these days -- if not Craigslist, then where?
Got a suggestion for Brad? Please share!
photo: Flickr user Genista
Hi there. Comments have been closed for this item. Still have something to say? Contact us.