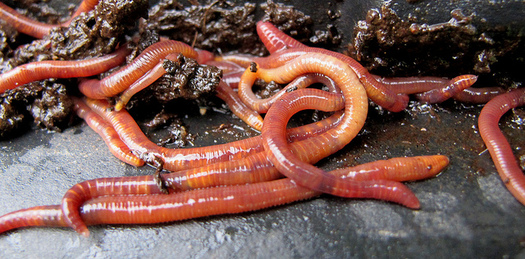 Your orange peels and coffee grounds can make Albany a better place.
If you like the idea of composting but don't have the space, time or inclination to do it on your own property, the Radix Ecological Sustainability Center is offering Albany residents a pickup service. You place your food scraps in a container fitted with an odor-filtering lid and set it out once a week for collection.
The Radix Center, an educational organization that looks to teach city dwellers how to grow their own food, will use the resulting compost to remediate the soil of their Mansion Neighborhood site. They're building a greenhouse in a vacant lot at Grand and Warren streets.
So far, says Radix's Scott Kellogg, they've gotten a "pretty positive response" to the compost pickup program.
There is a monthly fee, but you'll be keeping more stuff out of the landfill and assist in the development of an urban sustainability project. And you'll make a lot of red wigglers really happy.
Previously on AOA: The Radix Ecological Sustainability Center
Photo: Flikr user crabchick
Hi there. Comments have been closed for this item. Still have something to say? Contact us.