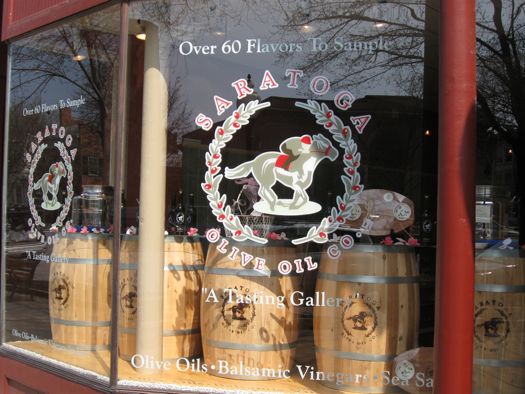 So imagine you're a kid who's been let loose in a candy factory to invent your own flavors. You can put together any flavors you can think of to create something deliciously your own. How fun would that be -- right?
Now, fast forward 20 years or so. Sure, the candy idea is still fun, but your tastes are much more refined. Still, the idea of mixing and matching, playing with food and inventing your own flavors is really cool.
The Saratoga Olive Oil Company is where your inner seven year old meets your refined grown-up.
The Saratoga Olive Oil Company has been open for a couple of weeks now at 484 Broadway in Saratoga. The place has a very relaxed feel, with a coffee table, fine art on the walls and a comfy couch that invites you to hang out for a while. The perimeter of the store is rimmed with vats olive oil and balsamic vinegar.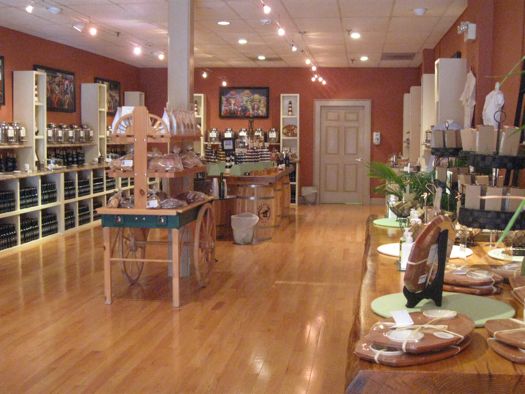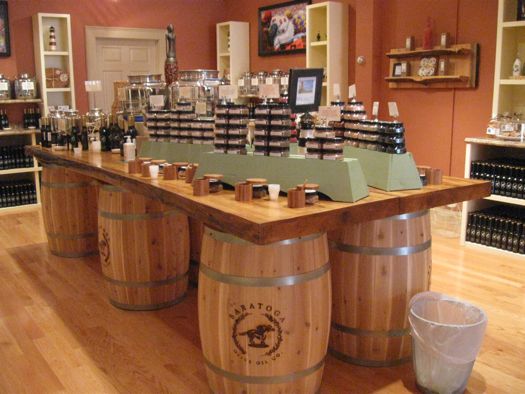 They start at the left with the varietal olive oils from different countries, and, like a wine tasting bar, they're lined up from the lightest to the boldest oils. Mid-shop they switch to the flavors -- like cinnamon, blood orange, wild mushroom and sage, chipotle, Persian lime and roasted walnut.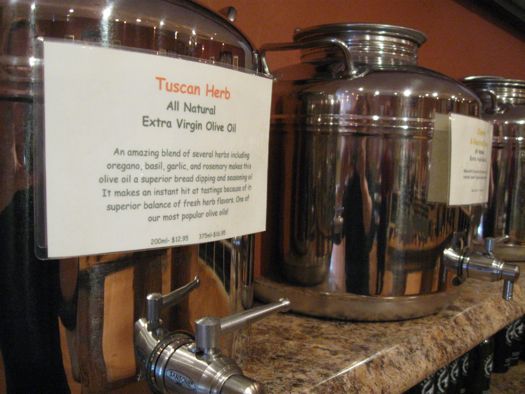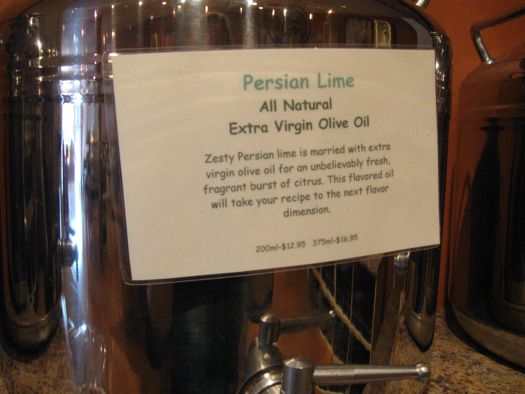 At the back, and off to the right, are the balsamic vinegars in flavors like strawberry, dark chocolate, Tahitian vanilla and coconut.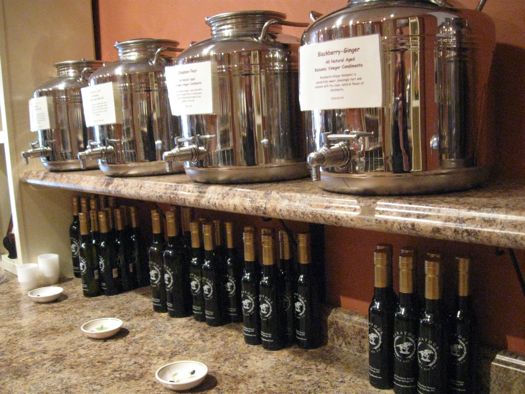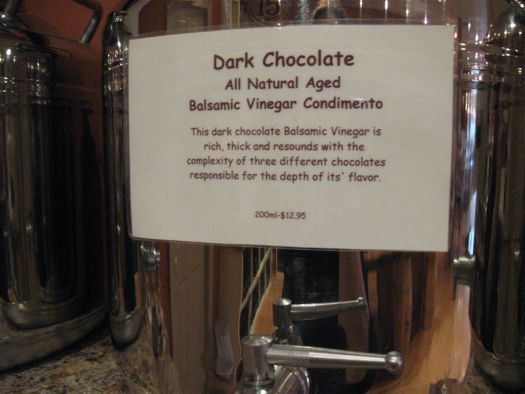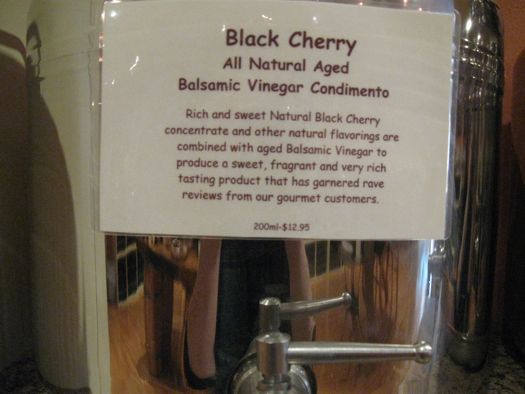 Once you have the lay of the land, it's time to play. You can create all kinds of flavors by mixing the oils and balsamics in tiny plastic cups. Sample by sipping or dipping some Rock Hill bread or Saratoga Crackers from the bowls on the counter.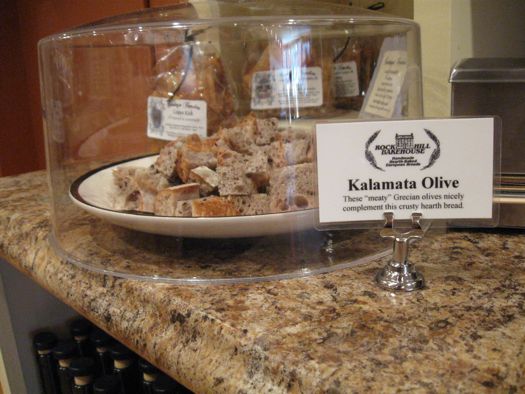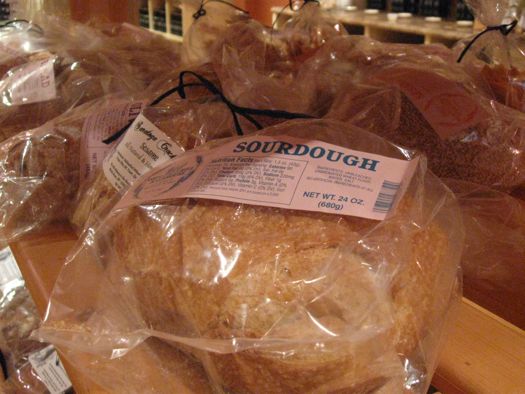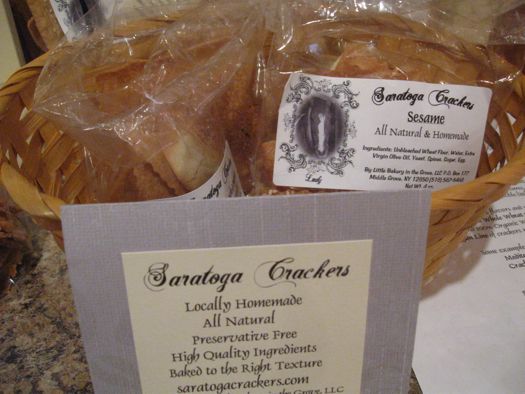 There are more than 60 flavors of oil and balsamic vinegar to be mixed and matched. And yes, you can taste the flavors in the oils and vinegars. The Persian Lime olive oil tastes like lime, and the wild mushroom and sage olive oil tastes like stuffing. The chocolate balsamic has the essence of chocolate, but the black cherry tastes like cherry candy without the sticky-sweet of candy. And the espresso balsamic had an unmistakable coffee flavor. There are recommended pairings, but you're encouraged to make up your own dressings, sauces and marinades.
And in the center of the store you can customize your creations even further with flavored sea salts like habanero, Hawaiian Black Lava and Himalayan Pink.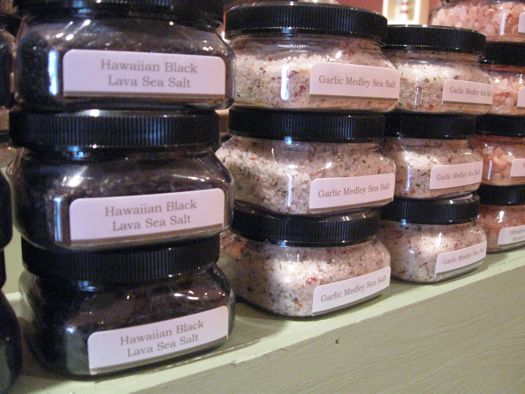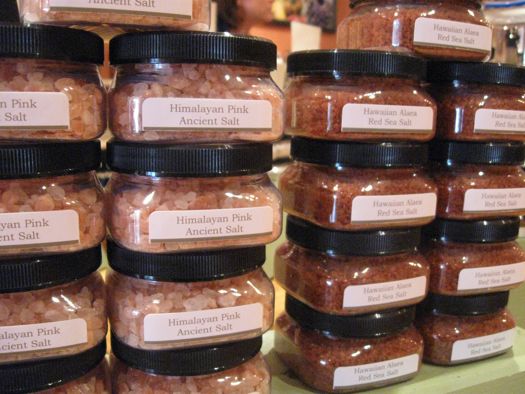 Most bottles are $12.95 for 200 ml, $16.95 for 300ml. Specialty oils like white truffle will set you back about $34.50 for a 300 ml bottle, almond oil is $21.50. Some of the white balsamics go as low as $10.95.
All the products come though one distributor in California, Veronica Foods. A chef is working with the shop owners to develop recipes. And one of their employees has been trying out different flavor combinations in his kitchen and is happy to make suggestions.
Saratoga Olive Oil is owned by Chad Braidwood (pictured below), and Clint and Barabara Braidwood (Clint and Barbara are married, Chad is Clint's brother). They left jobs in clinical research in the pharmaceutical industry to start their new venture.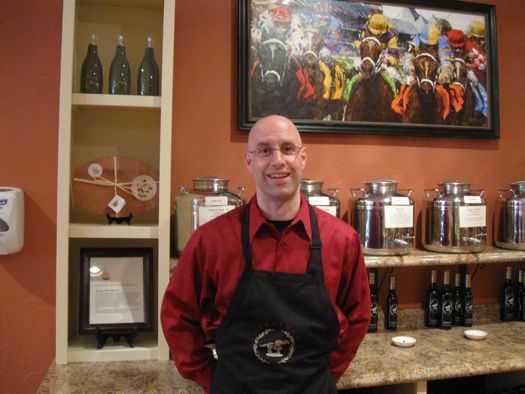 Before this, they were fans of dipping olive oil, but they had no idea the breadth of flavors that existed. Chad has a background in chemistry and loves playing with the different flavors. "Everyday I come in and concoct some new flavors. Today I took a walnut olive oil, and mixed it with a blueberry balsamic. I'd like to try mixing that with a little maple syrup on pancakes or something like that."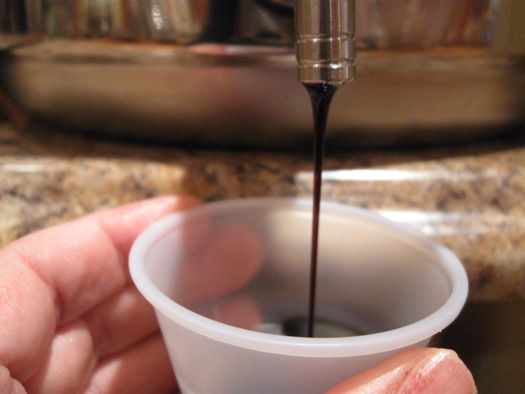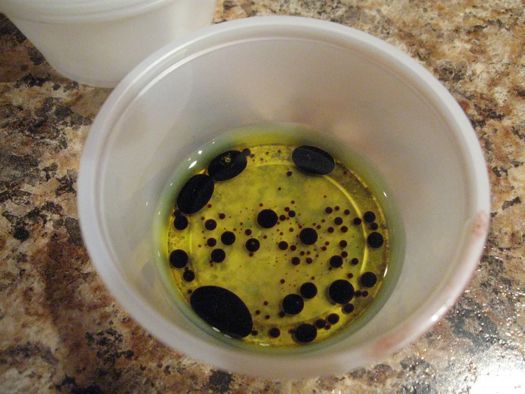 There are some olive oil/balsmic shops like this elsewhere in the country (the idea for this one came from a shop Clint and Barbara visited in Maine).
But can a place that sells only oils, vinegars and salts survive here in the Capital Region? Well, a hot sauce shop has been in Saratoga for years on Phila Street, and now on Broadway. And Chad says he thinks they may have arrived on the olive oil scene at the beginning of a new food trend.
"I think this may be what happened a while back with micro-brews. This may be the beginning of a wave."
Find It
Saratoga Olive Oil Company
484 Broadway
Saratoga Springs, NY 12866
Hi there. Comments have been closed for this item. Still have something to say? Contact us.