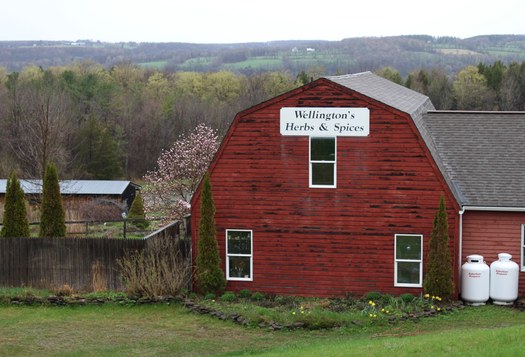 By Liz Clancy Lerner
Carolyn and Frederick Wellington are passionate people who love to share their passion.
Twelve years ago they retired from their jobs in health care and higher education to open Wellington's Herbs and Spices - a 45 acre farm, store and tea shop in Schoharie. And they haven't stopped working since.
Now they grow and sell fresh and dried herbs, certified organic vegetables, baked goods and lots of specialty items (think lavender vinegar and lemon verbena sugar). They also build community.
They converted one of their barns to a showroom for local artists, and transformed another part into meeting space for local non-profits.
Their newest program, one that they're starting this year, allows other people to work on the farm, in exchange for organic vegetables.
The idea for the trade program came when people at the farmers markets they visit (they go to the Delmar and Schenectady) started asking if they could volunteer on the farm. Frederick liked the idea but figured the volunteers should get something in return.
The amount of vegetables volunteers receive is based on minimum wage. You're compensated by how much that wage would buy you in their produce. (You can call or email them if you're interested in this program)
Wellington's is the kind of place people seem to enjoy spending time.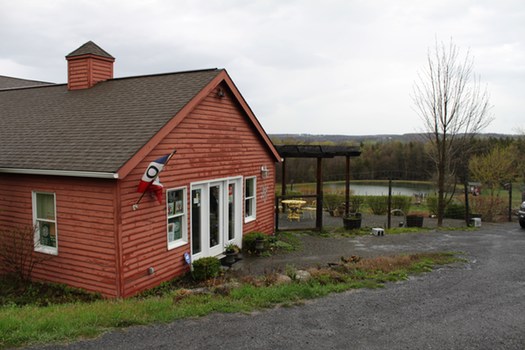 They've had patrons bring books and stay for hours, reading in the sunshine, and others feel so at home that they try to clean up after themselves in the tea room. Everyone makes a real effort to make you feel welcome.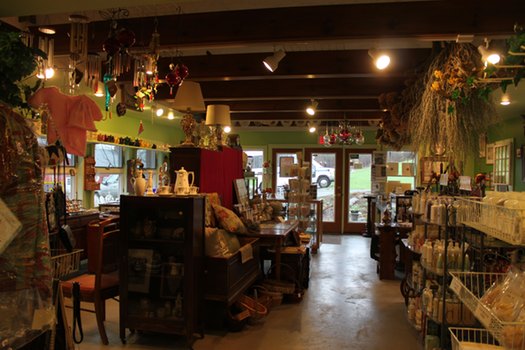 The shop and team room are homey - with a multiple rooms filled with jewelry, tea cups, lots of gifts and those specialty food items. The tea room is inviting and open for lunch and offers the teas that they sell and make there (Carolyn's own blend of "Tropical Tea" is amazing and like nothing I've tasted before - they sell it by the bottle).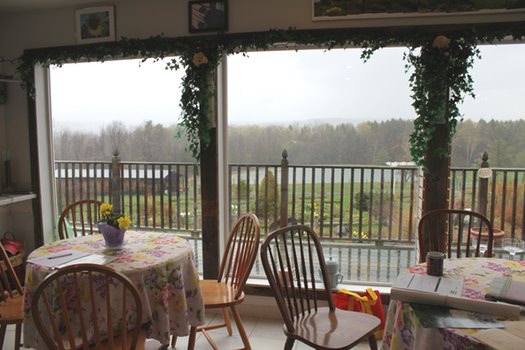 And the farm itself is like something out of a painting: rolling hills, two ponds, a large flower and large vegetable garden, a greenhouse and acres of green grass to roam. And you are welcome to roam them, but if you encounter a weed, they ask that you to pull it.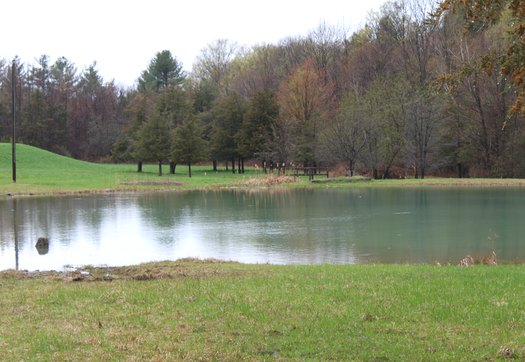 There's a Victorian Tea at Wellington's on Mother's Day, an animal communicator will be there to speak to the public on June 4th, and their annual Caribbean Festival (Frederick's originally from Grenada) with music and food takes place the last Saturday in July.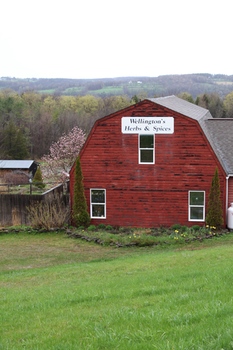 Getting there is pretty simple too: Wellington's sits atop the hill on Rickard Hill Road in Schoharie and is just 45 minutes away from Albany.
Find It
Wellington's Herbs and Spices
649 Rickard Hill Road
Schoharie, NY 12157
Hi there. Comments have been closed for this item. Still have something to say? Contact us.