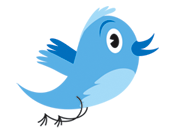 As you've probably heard, Jerry Jennings vetoed the Albany backyard chicken ordinance today (there is a whole bunch at that link).
A scan of some of the reaction on Twitter is after the jump.
It's worth nothing that the chicken coalition used Twitter as one its organizing tools, so it's probably not surprising a lot of the reaction there was pro-chicken. On the mayor's radio show this morning, a few people did express their opposition to the ordinance (and there was at least one supporter, too.).
We mention this because the perceived level of public support/opposition has become a big talking point on this issue. And while people have cited phone calls or neighborhood association votes or the ever popular "I've heard...", we haven't seen anything conclusive, yet. It'd be interesting if a polling org (hello, Loudonville) would survey this issue.
OK, on to the tweets...
Hi there. Comments have been closed for this item. Still have something to say? Contact us.