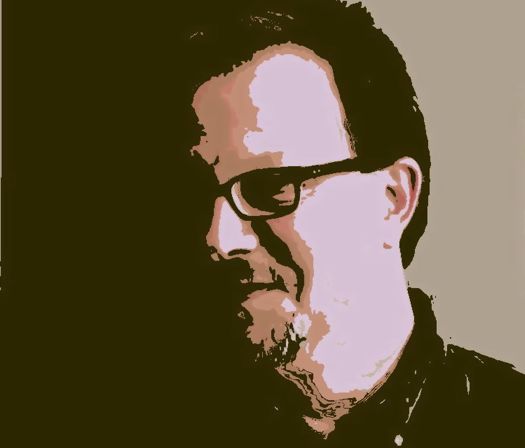 WEXT's My Exit is back. Every Monday night local listeners get to come into the station and program an hour of music. We thought it'd be fun to find out a little bit about these people and why they picked the songs on their play list.
Here's this week's person...
Who:
Andrew Gregory, native to the Capital District, oldest of five guys, born on the day that Phil sees his shadow (or not).

I went to college for architecture, and since graduating many years ago I've been involved in many varied projects (you name it, I've worked on it) through a state agency. It has not been a boring career choice. The arts, particularly the local music scene, has always been a passion, so becoming a reporter-at-large for the Times Union/CRUMBS local music blog and occasional contributor for local arts blog Nippertown is gratifying, but hard work-in-progress. I also play guitar, so on and off over the years I've been involved in some bands and have done a bit of recording and promotion work.

Then there was my involvement in a national motorists rights group. For those of you old enough to remember the 1990s when the speed limit was raised on New York highways from 55 mph to (the still improperly posted) 65 mph - you're welcome.
Musical taste:
I think everyone's taste in music is shaped by what they're initially exposed to. In my case, it was my parents record collection, which consisted of classical, big band, jazz, pop, Broadway show and country prison records. After that, outside influences came into play -- relatives, friends, late night AM radio and college FM stations. Perhaps it sounds pretentious, but I do like many different styles of music, so long as there's a "hook" that grabs my ears.
A few songs from Andrew's My Exit:
Casino Royale - Herb Alpert & The Tijuana Brass
One of the selections from the parents record collection, but it's not from "Whipped Cream & Other Delights." For a pre-teen, that album cover and title raised questions, some of which have yet to be answered.

Eight Miles High - The Byrds
In grade school, I got a Scholastic book that included a record(!). A voracious reader I was, and had already begun a record collection. So at the time it seemed a good way to kill two birds with one stone. It was my introduction to one of my favorites, The Byrds.
White Punks On Dope - The Tubes
Humor, theatrics, and social commentary in music is great, so when they they come together and rock, all the better.

Hello It's Me - Todd Rundgren
Relational angst. One of the best pop ballads recorded. Ever.
Unfortunately, MyExit playlist ends right when the visual aspects of music began to overpower the audio. Dave and Chris, I'm ready to do MyExit V.2, from the age of plastic onward!
You can hear Andrew's My Exit show tonight at 8 on 97.7 or at exit977.org.
Here's how to schedule your own My Exit show on WEXT.
Hi there. Comments have been closed for this item. Still have something to say? Contact us.