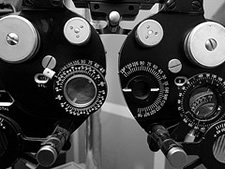 Daniel B. emails:
Mrs. Fussy needs to be fitted for contact lenses and could probably use a new pair of glasses too. She's looking for an eye doctor, and was hoping to get some recommendations. Given the bespectacled nature of the AOA staff and readership, I thought you all would be good people to ask.
It's a well established fact that the most beautiful women wear glasses, so Mrs. Fussy is in good company.
Know of a good eye doctor? Please share!
photo: Flickr user schrierc
Hi there. Comments have been closed for this item. Still have something to say? Contact us.