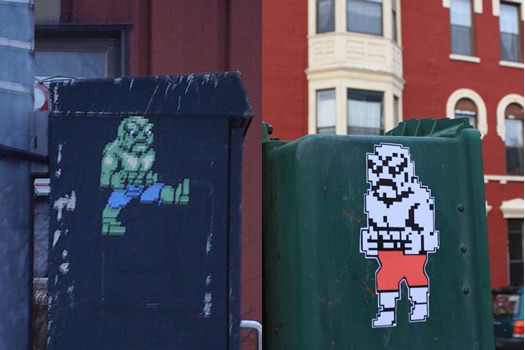 Observantly, R emails:
Was wondering if anyone on here knew what the Double Dragon Abobo stickers all over the city were about? They are all different sizes and colors and I see them everywhere! Ive seen both the kicking guy and face close-ups and was wondering if this was just someone's tag or if it was for a band or some political statement or what? They are real fresh and they make my walk to work all the more enjoyable. Nice to see some legitimate street art around these parts. If you havent seen them Im sure you will soon because they are rather hard to miss around Albany and Troy.
R sent along the two photos above, both from Albany.
These induce some serious 8-bit nostalgia. Anyone got the scoop?
Hi there. Comments have been closed for this item. Still have something to say? Contact us.