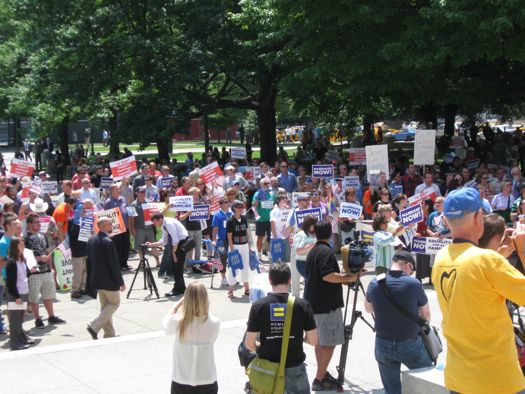 Several hundred people rallied outside the state Capitol Tuesday afternoon for a last minute push for marriage equality. The rally included speeches by families, clergy, gay rights activists, union reps and legislators.
Jim Alesi, the first Republican in the state Senate to publicly declare he'd be voting for the Marriage Equality Act, was one of the first people to stand up and speak at the rally. "I'm a Republican," Alesi joked with the crowd. "I was born that way."
The Republican senator said he lost a lot of friends when he decided to vote in favor of marriage equality. "I think I have some new friends," he told the crowd, which cheered in response.
Alesi said that at one point he was anguishing over the vote, but not anymore. "Passing marriage equality is the most important thing I can do, I think, in my 20-year history as a legislator."
"My name begins with A," he told the crowd, noting he's the first Republican called during votes in the Senate. "I am proud to be a Republican. And I will also be proud to be the first Republican to vote for marriage equality in this state."
After the jump, a look at the rest of the rally...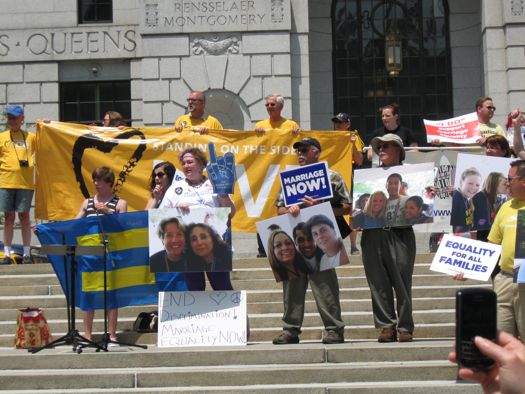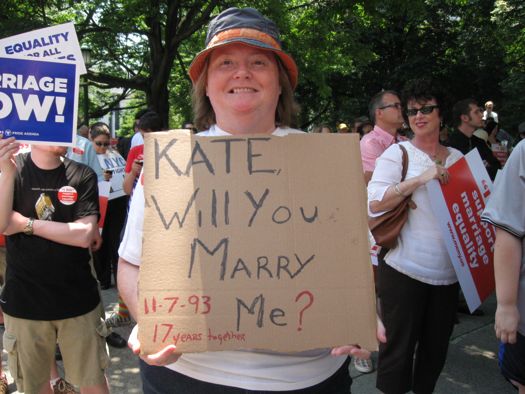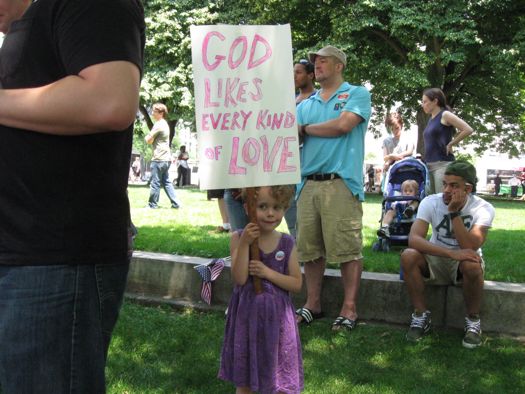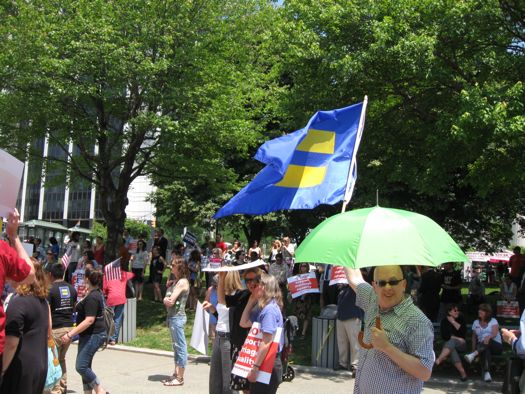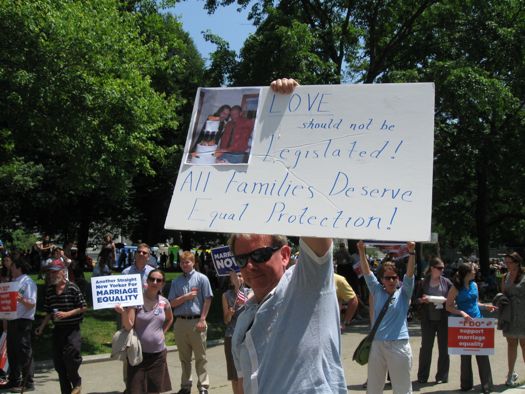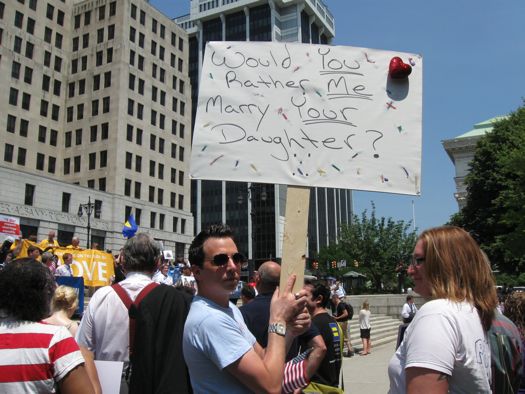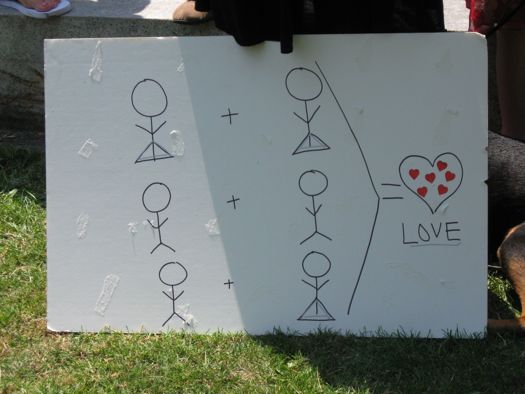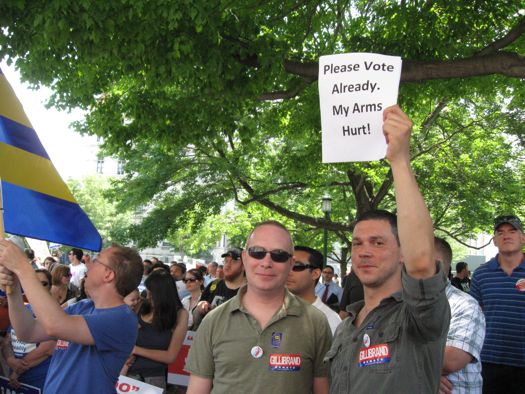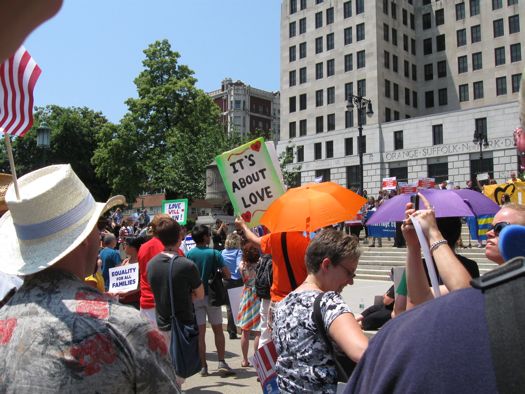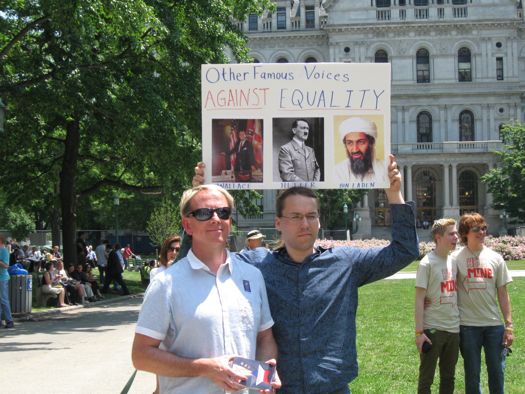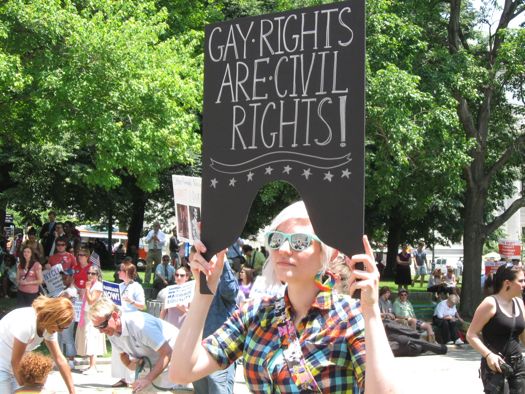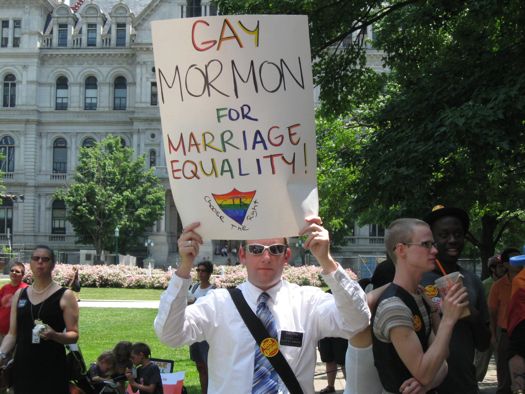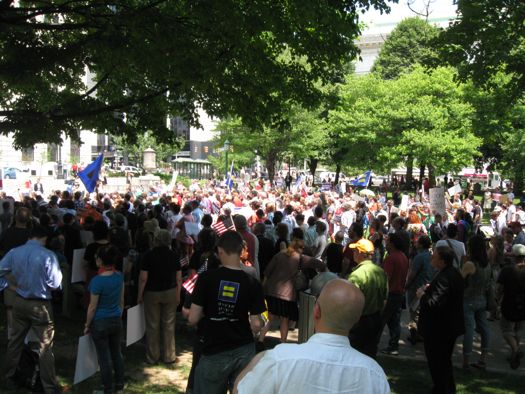 Also: Here's a photoset Rob Gierthy shot at the rally today (and taxis).
So, when are they going to vote?
The Three Men in a Room met today (in a room) and said afterward they had reached a "framework of an agreement to resolve all outstanding issues" that have been clogging the end of session -- except same-sex marriage. Dean Skelos said the Senate is still working on amendments that would exempt religious organizations from being required to participate in same-sex marriages. [State of Politics] [Karen DeWitt]
Hi there. Comments have been closed for this item. Still have something to say? Contact us.