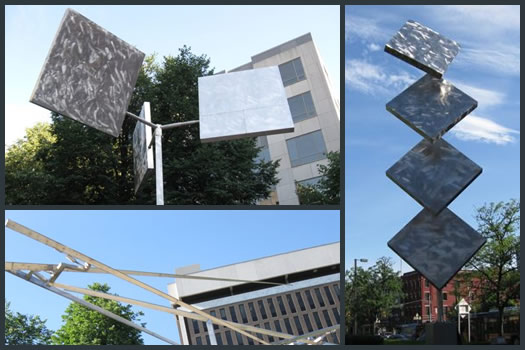 Looking for the George Rickey sculptures on the streets of Albany is a little like playing a giant game of Where's Waldo, or trying to find the toaster in the tree. Once you see them, you don't understand how you could have missed them, but at first they're oddly hard to spot.
The five moving metal sculptures are this year's edition of Albany's Sculpture in the Streets project. If something about them seems familiar, think about the Empire State Plaza -- there's been a Rickey sculpture on the ESP for years. There's also one on the RPI campus (where Rickey spent three years teaching in the architecture program), at the Albany Institute of History and Art and on the second floor at Albany International Airport.
Maybe it's the size or steel gray color that makes them blend into the background a bit -- another large metal object in the middle of a city. They kind of disappear into the landscape. But then the wind catches one and you find yourself standing in the street trying to figure out how it does that.
Rickey was considered a major abstract artist of the late 20th Century -- one of the few whose work focused on motion. He studied art in college and became a painter, but after working in a machine shop during WWII, his interest widened to include science and technology. His kinetic sculptures can be seen in cities around he world.
Since the thing about the Rickey sculptures is how they move, here's a moment of kinetic sculpture zen:
And here's a little help for spotting them for yourself: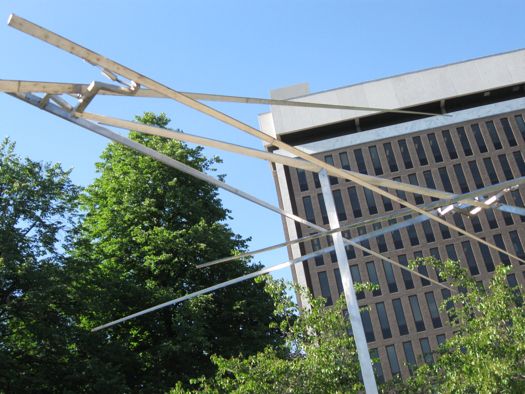 Six Lines in A T II
Year: 1964 - 1979
Location: Federal Plaza (across from The Palace)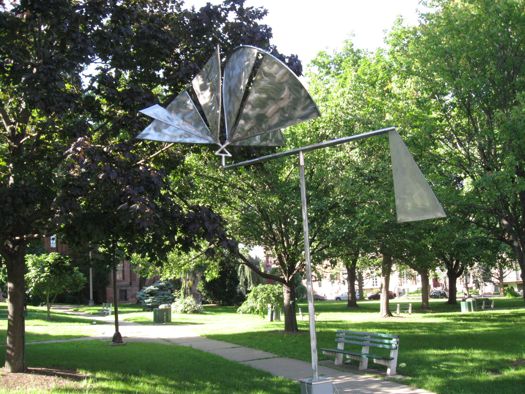 Two Conical segments Gyratory Gyratory II
Year: 1979
Location: Academy Park, across from City Hall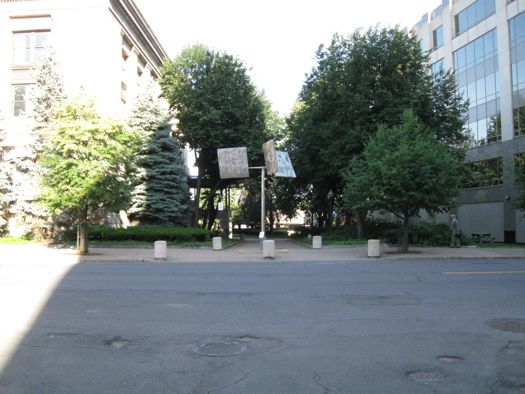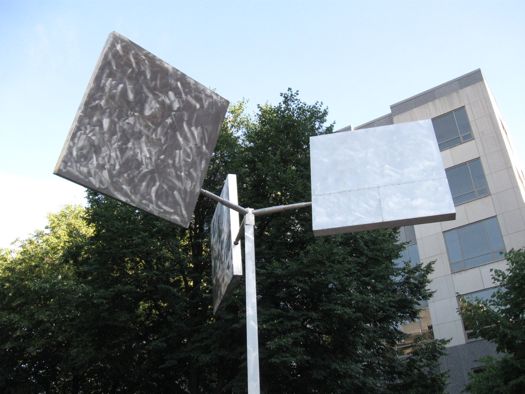 Three squares Gyratory I
Year: 1971
Location: Kiernan Plaza, Broadway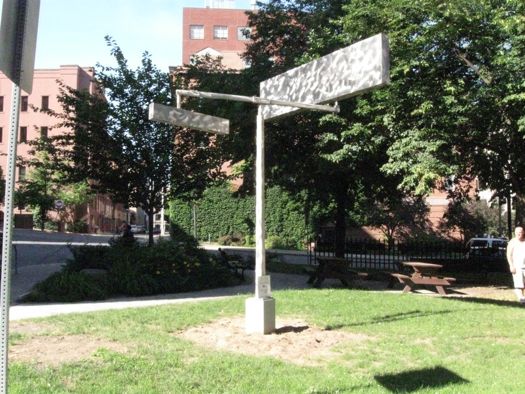 Rectangles Horizontal Jointed, Big, thin, small
Year: 1990
Location: Maiden Lane Park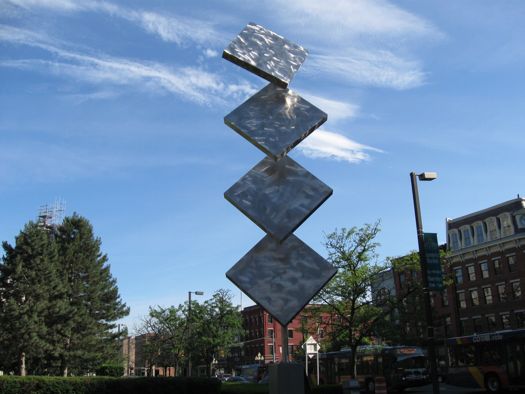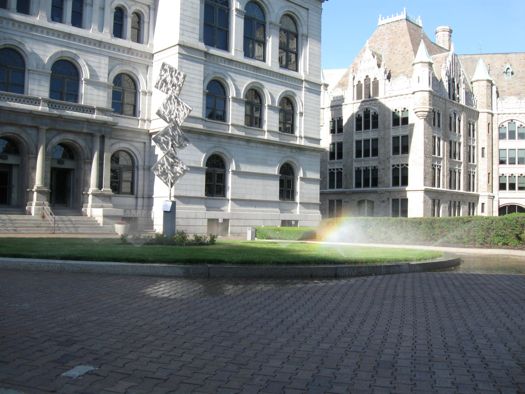 Column of Four squares excentric Gyratory III, Var. II
Year: 1990
Location: SUNY Plaza, Broadway
Rickey's sculptures will be on display in Albany until next spring.
Earlier on AOA:
+ Sculpture in the Streets 2010
+ Sculpture in the Streets 2009
+ Sculpture in the Streets 2008
Hi there. Comments have been closed for this item. Still have something to say? Contact us.