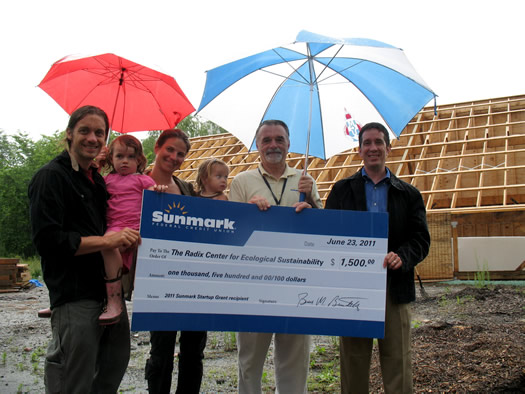 When the people at Sunmark asked us if they could give one of those giant cardboard checks to the Radix Center for winning the AOA/Sunmark Startup Grant, our response was something along the lines of: "What other sort of check would you give them?!?"
It's true: everyone loves the giant check. And this afternoon, Sunmark CEO Bruce Beaudette and director of marketing David Weinstein stopped by the Radix Center's site in Albany's Grand Street neighborhood to present the money to Scott Kellogg and Stacy Pettigrew.
Thanks again to Sunmark for funding the startup grant. And congratulations to the Scott and Stacy -- we're excited to see their greenhouse and aquaculture system develop.
A few more pics -- of the giant check and the under-construction greenhouse -- after the jump.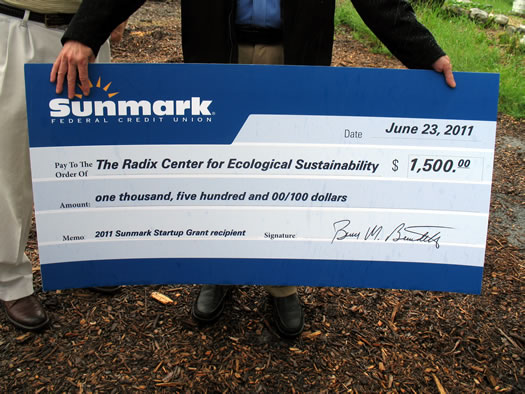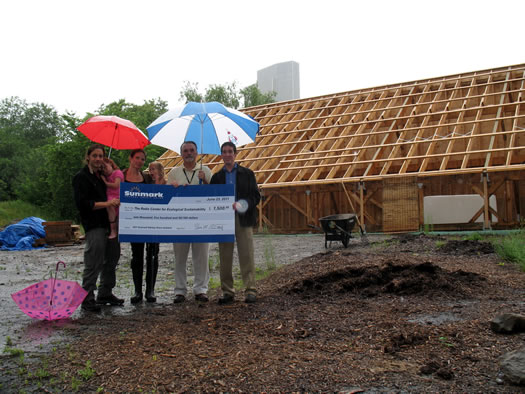 Scott and Stacy say they hope to have some programs running at the greenhouse this fall: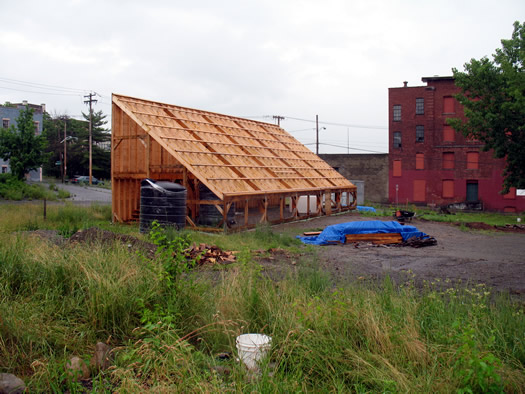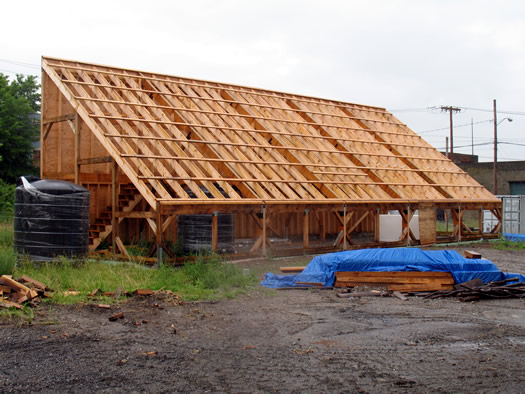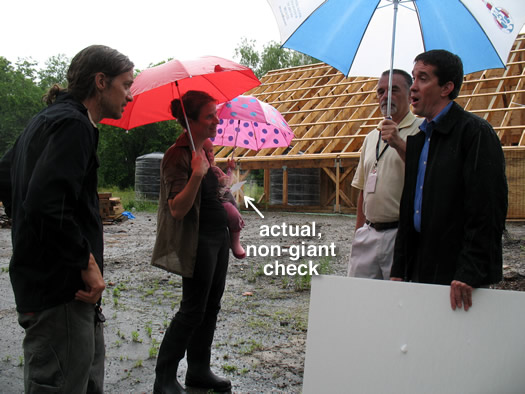 Hi there. Comments have been closed for this item. Still have something to say? Contact us.