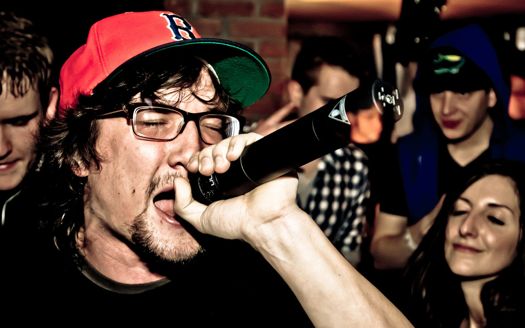 WEXT's My Exit is back. Every Monday night local listeners get to come into the station and program an hour of music. We thought it'd be fun to find out a little bit about these people and why they picked the songs on their play list.
Here's this week's person...

Who?
Drew Pearson from Schenectady. Alter Ego: DJ Scrizzle, a local rapper who also performs live mashups in Boston and San Francisco.
How would you describe your musical taste?
I have a preference for cross-genred music, emphasizing hip hop, indie, electronica, and funk.
A few songs from Drew's My Exit:
+ Wide Eyes by Local Natives
This band has got it all. The vocals are as well placed and fascinatingly rhythmic as any since the Talking Heads, and they are complemented by driving and captivating percussion. Look for their next album to catapult them nationally.
+Wild Blue Milk by Slow Club
The British folk-pop duo Slow Club treats us here with a kind of dystopian lullaby. Just plain well-written and beautifully played.
+Perennials by Really Old Airplanes
This semi-local band from Oneonta prides itself on incorporating a variety of modern and traditional instruments, and accomplish, at times, an Old World or seafaring sound. Very interesting, and "Perennials" highlights their strong qualities, which are many.

You can hear Drew's My Exit show tonight at 8 on 97.7 or at exit977.org.
Here's how to schedule your own My Exit show on WEXT.