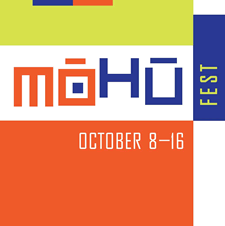 A bunch of local cultural orgs today announced a new multi-day event coming up this fall: MoHu Fest. That would be Mo, as in Mohawk, and Hu, as in Hudson, and Fest, as in fest, as in festival. It runs October 8-15 8-16.
From the blurbage:
Several hundred events, from performances to exhibitions, gallery openings and lectures, will offer MoHu attendees a wide array of experiences. Spectacular opening and closing ceremonies will make MoHu the cultural event of 2011. MoHu should draw tens of thousands of attendees to its mix of regularly scheduled events, specially produced performances and random acts of culture.
Among the "nearly 150" orgs involved: Proctors, The Egg, EMPAC, the Arts Center of the Capital Region, Troy Music Hall, St. Rose, and Sage. And from that list, you can guess the type of events: theater, art exhibitions, film, dance. And bubbles.
Organizers of the festival are touting the event as a way to "foster collaboration and cooperation between the area's thriving arts communities." It's great to see people working together -- especially if that effort takes an omnivorous approach to what's considered "Culture" and pulls in groups and artists that are a bit outside the usual. It looks like many of the events have yet to be posted -- it will be interesting to see how the slate shapes up.
Hi there. Comments have been closed for this item. Still have something to say? Contact us.