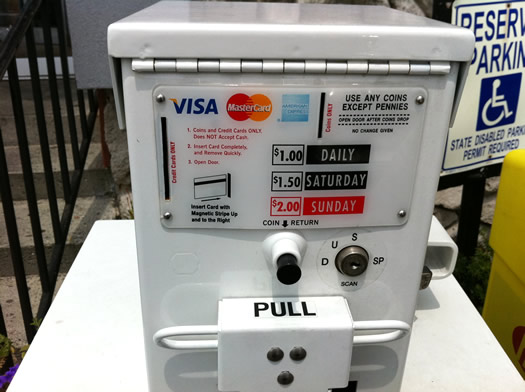 We noticed this Times Union newspaper box outside the Gateway Diner in Albany the other day. It caught our eye because it has a credit card slot. It's the first newspaper box we've seen like that. It makes sense -- who ever has 8 quarters to pump into a box for a Sunday paper?
Note to readers who stumble upon this post via a Google search in the future: As their name suggests, newspapers were once actually printed on paper ("newsprint," it was called). People could buy these "papers" from a box by depositing coins (small metal discs that served as money), pulling down a door and taking one paper (they could have taken all the papers, but people didn't do that). This was all before the newsfeed started beaming directly to the chip in your head. Yes, we were all very quaint in the past.
Hi there. Comments have been closed for this item. Still have something to say? Contact us.