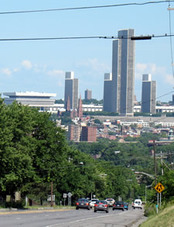 Abby emails:
Riddle me this: when is it proper to say Capital Region? And when should we call it the Capital District?
We've never heard a great answer to this question. And, to extend Abby's question a bit, where does this region/district stop? Does is it include Amsterdam? Glens Falls? Catskill?
If you have some insight -- or can just make a good case -- please share!
Hi there. Comments have been closed for this item. Still have something to say? Contact us.