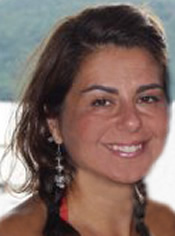 WEXT's My Exit is back. Every Monday night local listeners get to come into the station and program an hour of music. We thought it'd be fun to find out a little bit about these people and why they picked the songs on their play list.
Who?
Mary Trembly-Glassman. I work in HR, I am a wife, mom and a runner.
How would you describe your taste in music?
It depends on the day.
A few songs from Mary's My Exit show:

Wilco - "I Got You"
It's the song my husband and I got announced to at our wedding reception. I had some of the lyrics inscribed on his wedding band.
Sinead O'Connor - "Mandinka"
Well, it's from a time in my life when I was waiting tables in grad school and lived alone in my little apartment. Sinead is such a talent and that was such an influential record. I saw her play in Northampton a few years ago and she looked like all of us middle aged
moms but she could really sing -- and it made me so happy to see she's still got it.
The Clash - "Police on My Back"
My husband Howard plays in a Clash cover band and one day they were playing this song and the kids and I would just sing at the top of our lungs. Now when I hear that song I just think of me and the kids being happy at home.
Matthew Sweet - "Girlfriend"
This is one of my favorite top ten records -- it just speaks to me.
Rocket from the Crypt --"Middle"
Rocket from the Crypt is a Southern California punk band . They're not well known but a they're a great band to see live. I picked this song because I'm stuck in the middle of so many things. I listen to a little Rocket fro the Crypt and it puts it all in perspective.
You can hear Mary's My Exit show tonight at 8 on 97.7 or at exit977.org.
Here's how to schedule your own My Exit show on WEXT.

Hi there. Comments have been closed for this item. Still have something to say? Contact us.