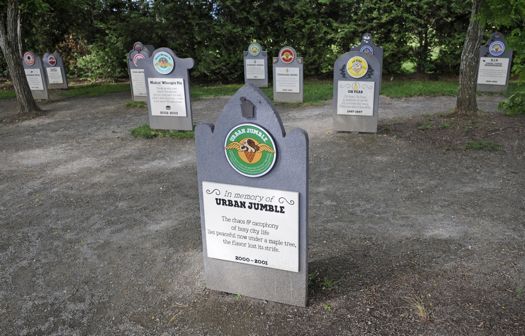 By Nick Fahrenkopf
I love checking out new places, but it's kind of hard for me to get away for more than a day. So my fiance and I made a list of things we'd like to try that are closer to home. The list included a lot of factory tours, and a bunch of them were on the way to Burlington, Vermont. So we took a little road trip.
Burlington is about a 3 hour drive from Albany -- but if you're the kind of person who likes to see how things are made, it's well worth the time. There are lots of factories along the way that offer tours and samples.
It's a fun trip that's just a little bit out of the way, but you can totally do it in a day.
Before you head for Burlington, think about packing a cooler with some ice -- you may want to bring some perishables home with you .
And eat light. You'll want to do some tasting.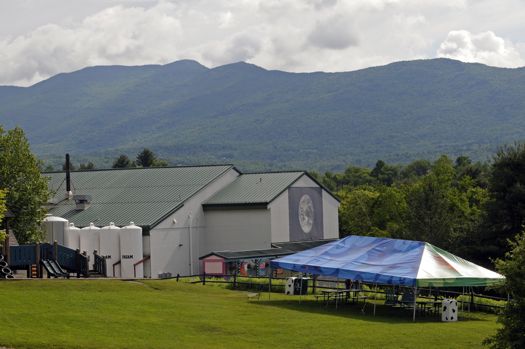 1281 Waterbury-Stowe Road (Route 100), Waterbury, VT
For $3 you get a video history lesson of the company, including their socially-responsible business principles (they were working on fair trade long before it was trendy), a guided tour of the ice cream making process from the glass mezzanine over the factory floor, and a sample of Ben and Jerry's in the Taste Lab. $21 and you'll get the tour and sample plus a t-shirt and a pint of Ben and Jerry's.
You get to see where they make and pack the ice cream, but there's no production on weekends, so unless you go on a weekday, you won't actually get to see it made.
You can't book tours in advance without a group of ten or more so plan to come early. We arrived at 10:30 and the crowds were already gathering.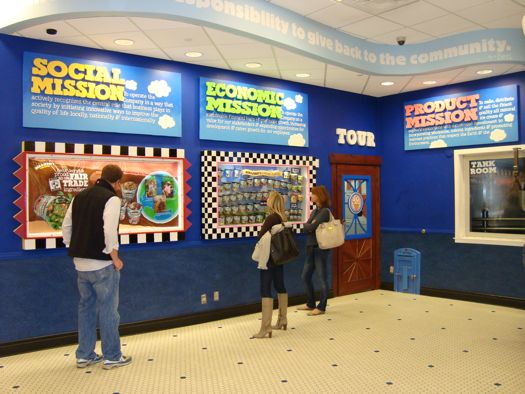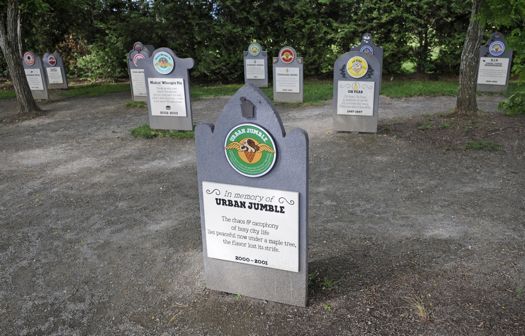 After you grab another helping of delicious ice cream, you can walk around the grounds, visit the Flavor Graveyard and mourn for the flavors that died too young.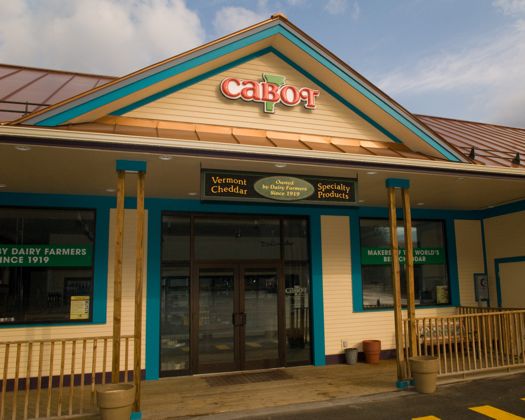 2657 Waterbury-Stowe Road (Route 100), Waterbury Center, VT
The actual Cabot factory is about another hour away from Burlington, and again, no production on weekends. But if you drive a mile farther down the road from Ben and Jerry's you can visit an outlet of sorts for Cabot. There are plenty of free cheese samples to taste and some bricks of cheese you won't find in Price Chopper. They also do a wine tasting (try three for a buck!) and they sell other locally-made foods including Lake Champlain Chocolate.
If cheese is very important to you...
The Cabot Factory
2878 Main Street, Cabot, VT
If cheese is really your thing, and the Cabot Annex isn't enough, you could head up to the factory in Cabot Vermont and do the full tour. We skipped the factory and moved on to the cider mill.
Cold Hollow Cider Mill
3600 Waterbury-Stowe Road (Route 100), Waterbury Center, VT
No, it's not a factory, but it's fun, and it's on the way. About a mile down the road from the Cabot Annex is the Cold Hollow Cider Mill. It isn't attached to an orchard like some of the places around Albany, but once apple season hits it will satisfy your craving for apple cider, apple cider donuts, and give you a chance to try apple steamed hot dogs. The Mill also has a huge country store if trinkets or jams interest you.
Vermont Teddy Bear Company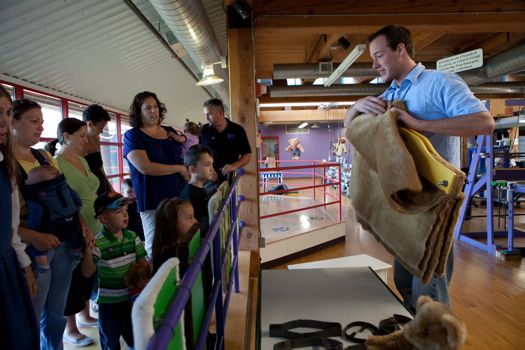 6655 Shelburne Road, Shelburne, VT
I'm not so much into teddy bears, so we skipped this one. But you can take the tour and see how the teddy bears are made. There's also a build-your-own-bear option. Adult tours are $3. Teddy bears are much more expensive.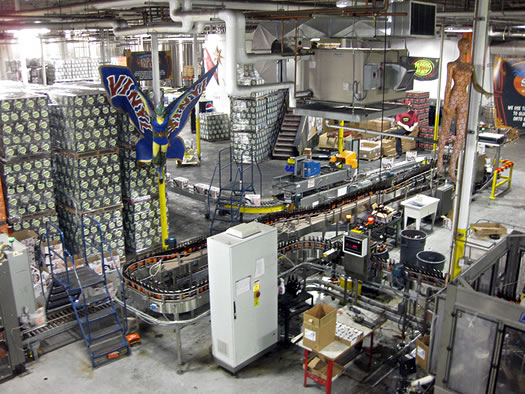 5 Bartlett Bay Road, South Burlington, VT
Finally, we're in Burlington (okay, South Burlington). I'm a home brewer -- so seeing breweries and wineries is interesting to me. The Magic Hat Brewery is hands down one of my favorite brewery visits. Like Ben and Jerry's, it has a fun, funky vibe I kind of expect in Vermont.
Once you go in you're in this funky gift shop/tasting area. The tour is free and so are the tastings. Check the schedule and if you're early for the tour, head over to the tasting area and taste as many of their beers as you want -- as many times as you want! Like Ben and Jerry's, the tour starts with a video and then a bird's-eye-view-of-the-factory tour. Again, no production on the weekend, but sources tell me it is LOUD during production.
Stuff to check out in Burlington
Now that you're in Burlington, there's lots of good stuff to check out. Church Street is full of great little shops and restaurants. It was once described to me as a pedestrian zone reminiscent of a European city. It might not be THAT awesome, but the three blocks where pedestrians rule are pretty sweet. Think Lark Street, without the cars, and with more stores. The Church and Maple Glass Studio has tours of the glass blowing factory and Lake Champlain Chocolates store has fudge making demonstrations. There's an aquarium and science center, the Ethan Allen Homestead Museum and all kinds of performances and events. Or you could just hang out at Lake Champlain.
Burlington Parking tips:
The first two hours are free in many parking garages. I entered "Bank Street" into my GPS and before turning onto Bank Street drove right into a parking garage connected to the Burlington Town Center (an indoor mall connected to the Church Street Marketplace).
Photos courtesy of the factories, except for...
Magic Hat photo: Flickr user kaitlin.marie
Say Something!
We'd really like you to take part in the conversation here at All Over Albany. But we do have a few rules here. Don't worry, they're easy. The first: be kind. The second: treat everyone else with the same respect you'd like to see in return. Cool? Great, post away. Comments are moderated so it might take a little while for your comment to show up. Thanks for being patient.