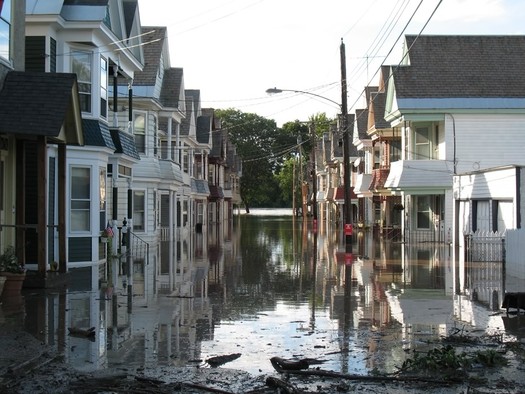 At one point Sunday, officials were projecting that Schenectady would see record flooding -- a once in 500 years flood.
Thankfully, the Mohawk River relented before reaching that mark. But there was still a lot of water. And the Stockade -- one of the Capital Region's greatest neighborhoods -- got hit hard. Walking around Monday afternoon it was heartbreaking to see so many of the picturesque streets half-filled with water.
The good news: the water was already receding. And when you're more than 300-years-old, what's a little (or a whole lot) of water? The Stockade will bounce back.
Many photos from the Stockade -- and a few from Jumpin' Jack's in Scotia -- after the jump.
Scroll all the way up for large format photos.
Hi there. Comments have been closed for this item. Still have something to say? Contact us.