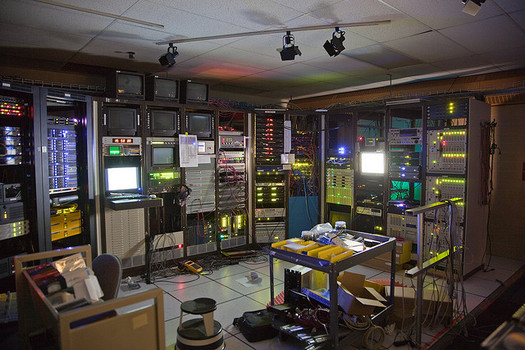 Activists in Troy are trying to mobilize as many people as possible to attend a Troy City Council meeting tonight to speak out against a proposed 10-year cable contract with Time Warner.
The biggest issue that community organizers like filmmakers Jim DeSeve and Andrew Lynn see is that the Time Warner deal does not provide Troy and the surrounding areas with public access television stations. Jim DeSeve said that deals like the one in Schenectady show that there can be a thriving public access cable channel that the public can use to produce its own shows.
Federal laws require cable companies to provide public access services to a community in exchange for using a municipality's right of way such as cable wires. Andrew Lynn said the people could have three public access cable stations: one for public programming, one for education and one for government. But it won't happen unless city official ask for it.
The group is urging the Troy City Council to vote no on the Time Warner deal and to negotiate a deal with a company that will offer the Troy community cable access.
The meeting is tonight at 7 p.m. at Christ Church at 5th and State streets. There will be a public comment period before the vote.
Photo courtesy of Klaser Filmsvia Flickr
Hi there. Comments have been closed for this item. Still have something to say? Contact us.