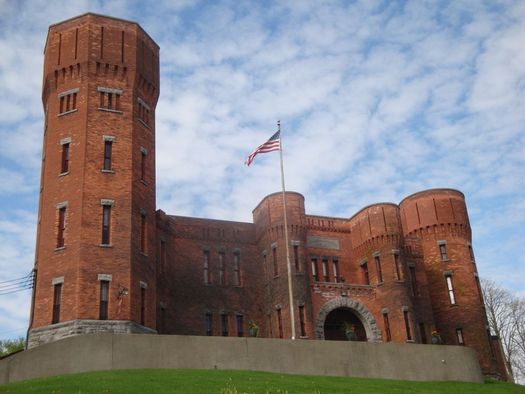 By Akum Norder
As my four-year-old ascended the grand staircase at our bed and breakfast, I caught her singing to herself. It was a wistful little tune about how this place is so much better than our house, and her voice soared up high for the end: "I wish I could stay here for ... evvv ... er."
I didn't take offense. How could I blame her? We'd all just called a castle our home for the night.
Let's be clear: The Amsterdam Castle bed and breakfast is technically not a castle. It was built in the 1890s as the headquarters for Amsterdam's New York National Guard company. But your kids won't care about such details. Does it have a tower? Yes. Tall, narrow windows? Yes. A scale and grandeur that most private homes could never approach? Yes. And yes, there's a throne. That the throne sits in the middle of the indoor basketball court just makes the place even more awesome.
The Castle has that combination of quirks and elegance that makes a great B&B. And as a family getaway, it's in a class all its own.
Here's a quick photo tour.
The Castle and its entrance
The arched entryway is complete with a gate and a suit of armor. The flower garlands? Call it history mixed with a healthy dose of whimsy. "Phemister" is the last name of the family that now calls this place home.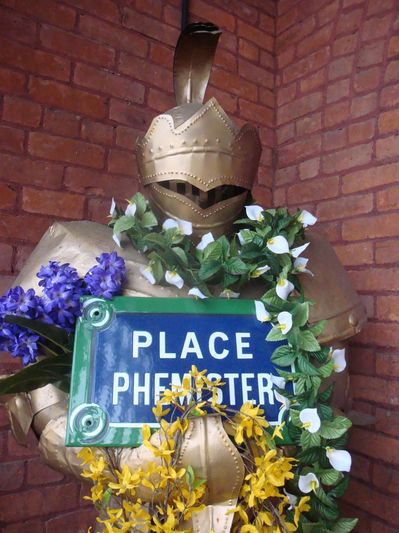 Gymnasium
The cavernous gym, in the former drill shed, is big enough to hold a full basketball court and more. A lot more. Balcony seating overlooks the main floor. At one time, this was home court for the world-champion Hurricanes, a roller polo team.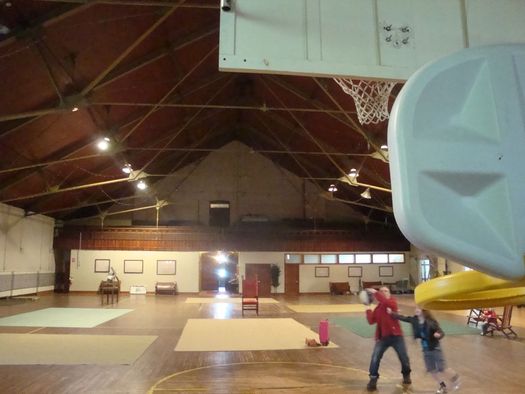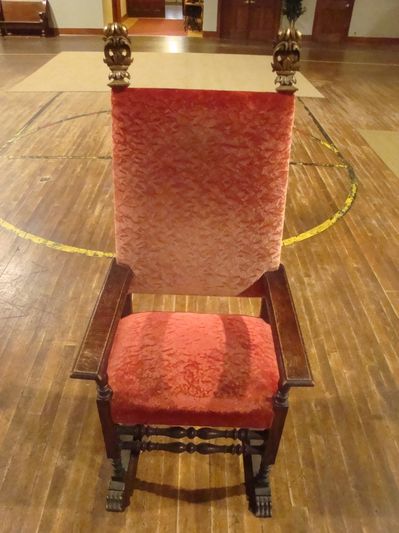 Dining room
The dining room, which the Phemisters call the "Kennedy Room" - he visited on a campaign stop in 1960. An echo of the building's past, "NG 46 NY" is spelled out in stickwork above doorways.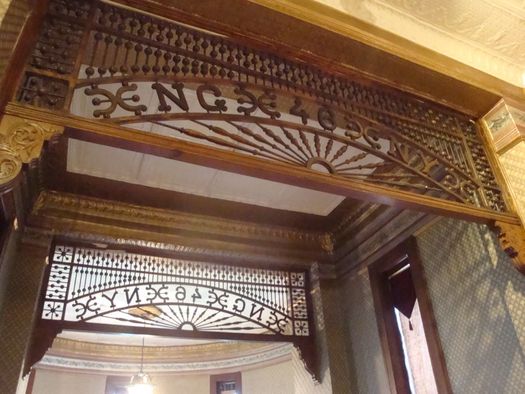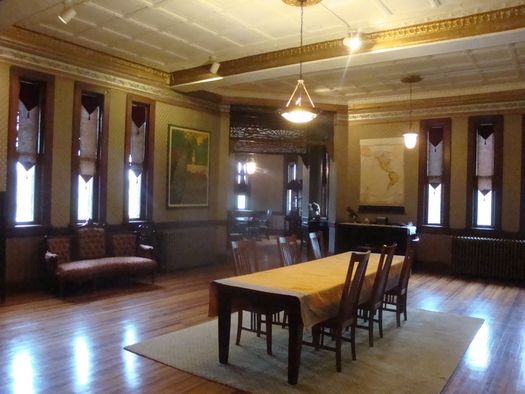 Billiard room
Lessons in the billiard room. Original National Guard lockers line the back wall, some with equipment charts still pasted inside.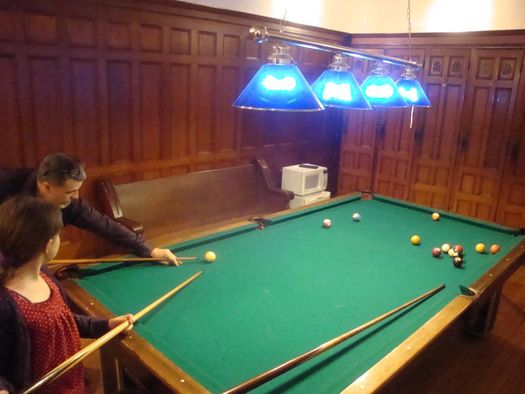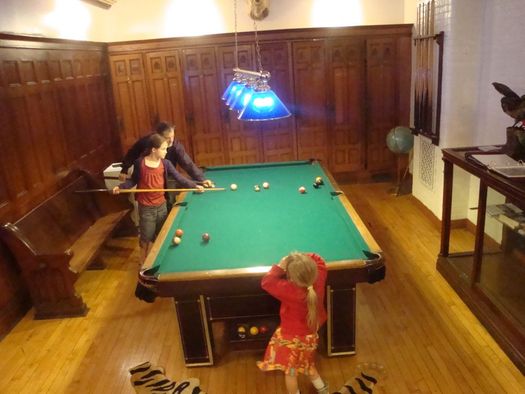 Animals
The place is filled with antiques, but in a manner that feels quirky rather than stuffy. To wit: the taxidermy collection.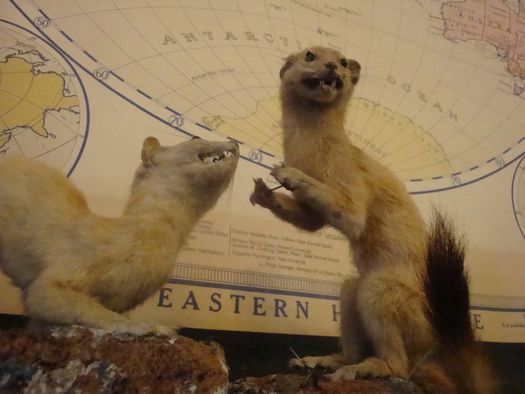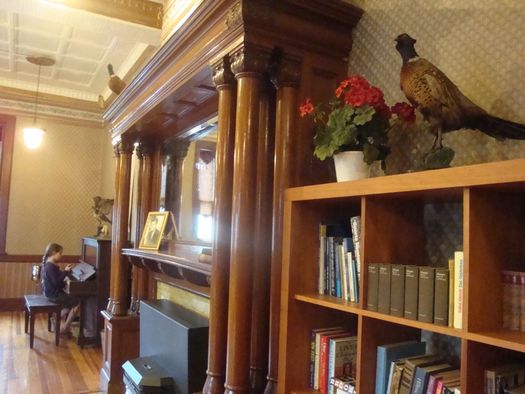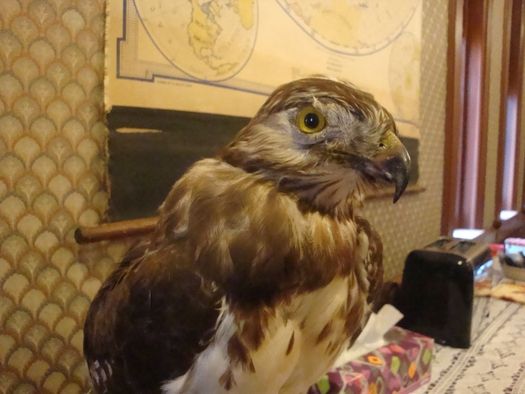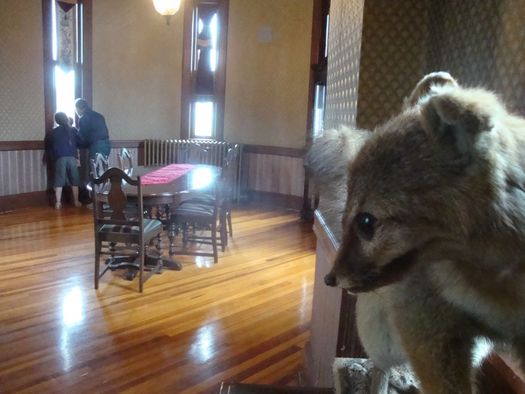 Our room
In the guest suites, curved walls and curious nooks reflected the armory's exterior shape. Lengthy negotiations were required to establish who got to sleep in the trundle bed. Mom and Dad got the adjoining room all to themselves.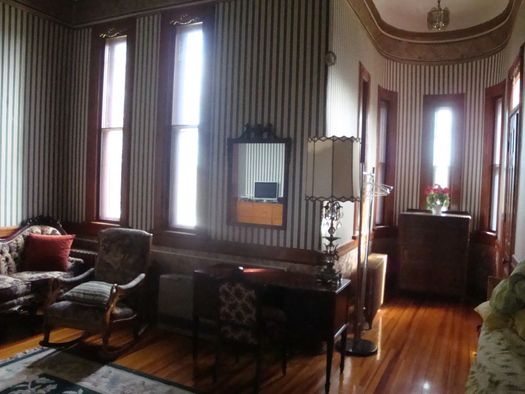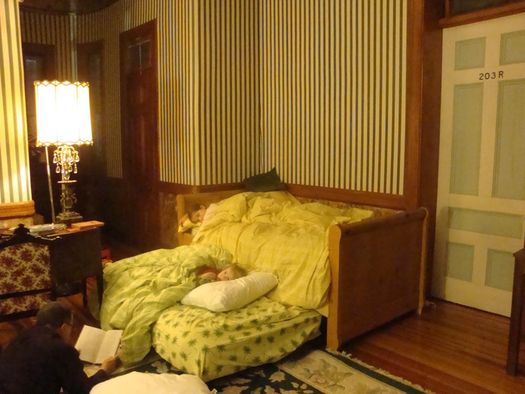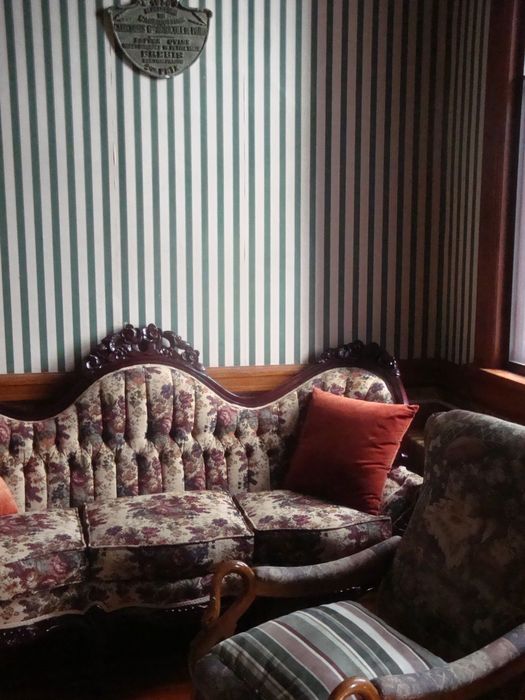 The balcony
In the morning, our eight-year-old spent some time on the balcony with her binoculars, feeling very mature to be allowed out there alone. And before we headed back to our boring, ordinary home, there was just enough time to shoot a few more hoops.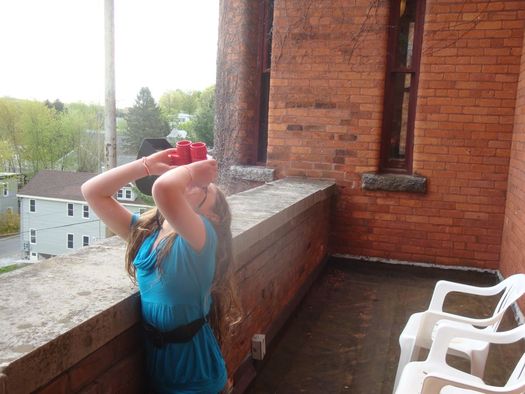 You can read more about Akum's trip to Amsterdam Castle at the Times Union.
Find It
Amsterdam Castle
49 Florida Avenue
Amsterdam , NY 12010
(518) 843-5201 ‎
Hi there. Comments have been closed for this item. Still have something to say? Contact us.