By Siobhan Connally
They hop-skipped through the entrance gate and high-tailed it to their favorite place at the fair, the 4-H Cloverbuds barn at the Columbia County Fair, where all life's questions boil down into one chirping, downy-fluff yellow argument:
Which came first the chicken or the egg?
But in place of the newborn chicks we expected to find huddling under heat lamps in the familiar plexiglas pen, there were only two tiny bantams strutting about in the diminutive exhibit space.
My daughter, exercising her summer-rusted reading skills, squinted at the sign taped to the incubating compartment.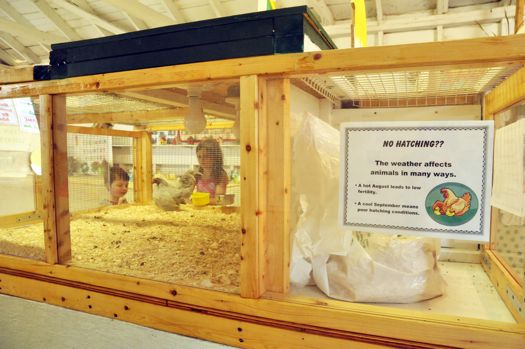 "No Hatching??
The weather affects animals in many ways. A hot August leads to low fertility. A cool September means poor hatching conditions."
It was a sign of the times.
According to the the fair's website, roughly 60,000 ticket holders (adults and children 12 and older) visit the attractions each year. The electric bill for the six-day extravaganza tops $10,000 and more than 520 cases of water are delivered to food vendors.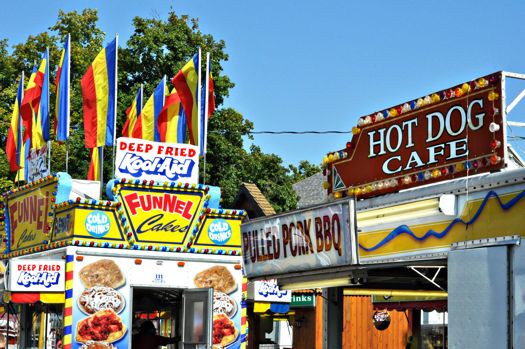 Yet as we walked through the fair's paved pathways, through the 4-H barns and midway attractions, it seemed pretty clear that there has been a contraction. Smaller crowds, fewer vendors, no lines for the bathrooms.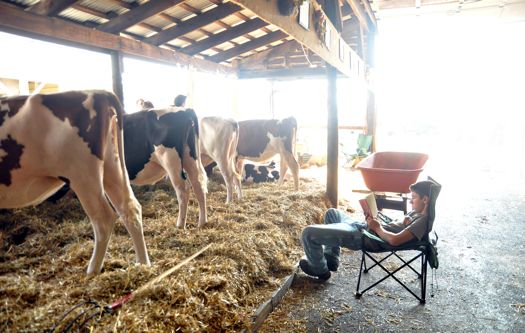 Our favorite juice bar - run by the Cornell Cooperative Extension and featuring a bevy of locally grown berries and blends - was gone.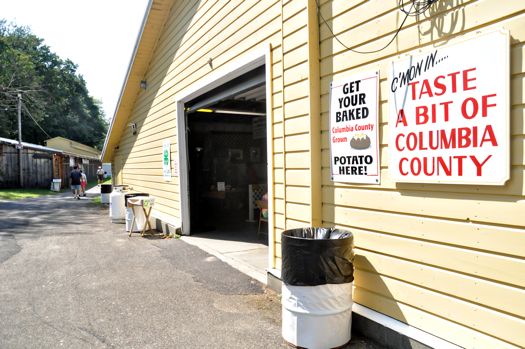 When I asked the lady taking payment for the locally grown baked spuds, she just shrugged her shoulders. "Best thing you could do is write a letter and ask for them to bring it back."
The consolation, she said as she handed me my change, was that the potatoes this year, from Staron's Farm, were quite possibly the best bakers they've had in a while.
I believe her.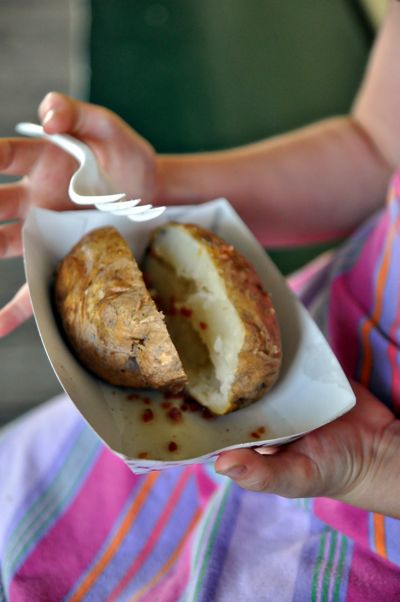 We finished our fare and moseyed along. To the midway, where games seemed to cost more and the prizes minute. To the rides, where even the toddler rides cost $3 a spin ... if you weren't inclined to buy a day-long pass, that is. Cotton candy, $5. Lemonade, $3. Sno-Kone, $3.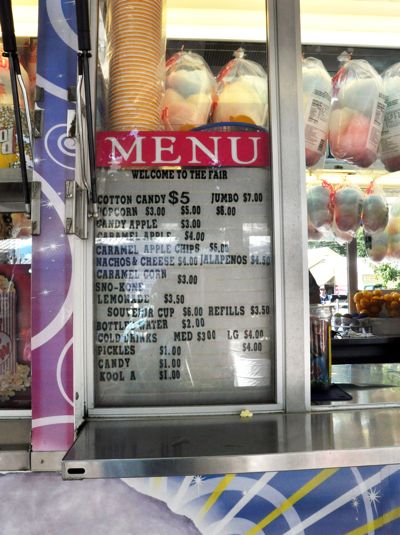 We left $60 lighter than we came. Not that I'm complaining. It may have been a different fair than I'm used to. A quieter one. The hawkers didn't seem as hawkish and the trek from one end to the other didn't seem as arduous, but there were still smiles all around, and much more space to enjoy them.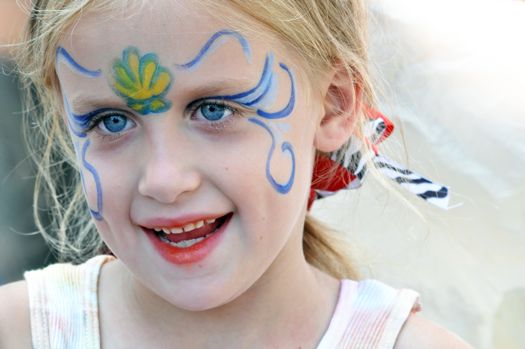 Faces at the fair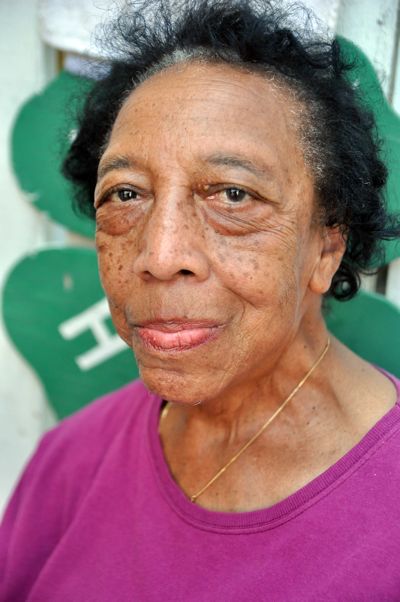 Ruth Scott has served as a ladies' room attendant at the Chatham Fair for longer than she can recall.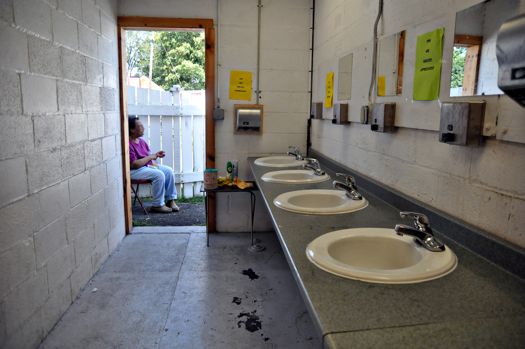 The life-long resident of Hudson is quick with a smile and gentle conversation. She is also a survivor. In 2000 she was diagnosed with cancer. "They caught it early," she says. "You have to know your body. When you know something is wrong, you have to do something about it."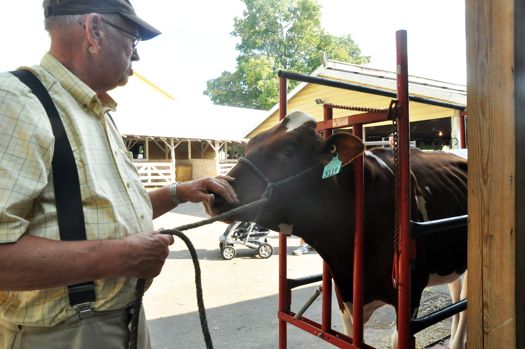 Roy Denniston, of Sunny Rox Farm in North Chatham, preps one of his Red Heifers for competition.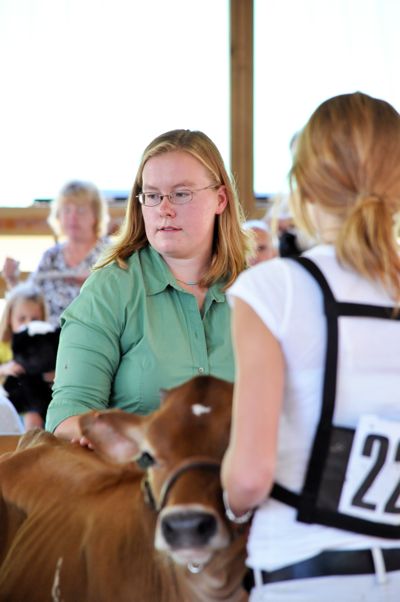 Cattle competitions under the pavilion with judge Sonja Galley, the 2004 New York State Dairy Princess and a 2008 graduate of Virginia Polytechnic Institute and State University in Dairy Science and Agriculture.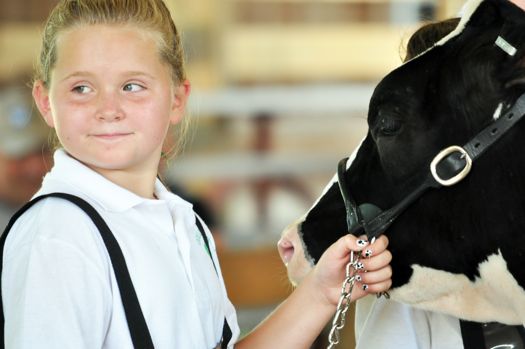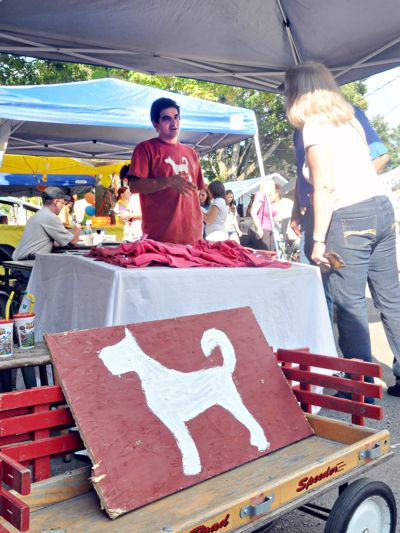 Will Pflaum, owner of a Glencadia Dog Camp in Stuyvesant, set up a booth (and a website, sunshineonthehudson.com) to bring awareness to his plight as a small buisness owner feeling pinched by what he sees as government corruption. He hopes his presence at the fair, as well as his petition to stop the town from revoking his permit to operate his fresh-air camp for pooches, will allow other folks to share their stories. The red and white dog signs that have been popping up on lawns around the county, he says, is a symbol that means a call for open government, accountability, more democracy, transparency and ethics enforcement.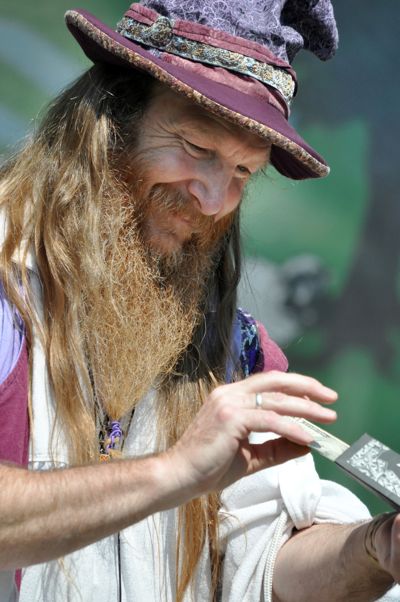 Ed The Wizard performs on the north entrance stage.
There are large format photos from the fair at the top of the page -- scroll all the way up.
Siobhan Connally is writer and photographer living in Kinderhook. She is not tall enough to ride the Tilt-a-Whirl without an adult.
Hi there. Comments have been closed for this item. Still have something to say? Contact us.