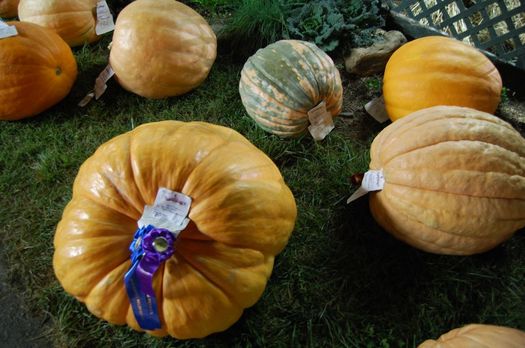 By Tim Dawkins
I had plans this week to write about a time honored summer tradition -- the county fair. Then Hurricane Irene decided to set its sights on much of the East Coast. Now, that rivers and creeks have invaded our living spaces, our roadways, and our farmland, the topic becomes so much more poignant.
As we wave goodbye to summer through the haze of what nature's fury leaves behind, I'm thinking a lot about the people who make their living off of the land, and in turn provide so much for us. Their daily lives are a sacrifice, and things just became so much more complicated for them.
Scroll up for a few large format photos.
I will tell you outright that there is not an ounce of farming blood in my veins. In fact, as a kid, I hated getting my hands dirty. I still do. I grew up in the suburbs chowing down on hot dogs and hamburgers, sausage -- and my personal favorite, my grandmother's meatloaf -- without any concern over where this abundance of food came from. My world was a little bit shattered when I learned that chickens aren't born boneless and wrapped in plastic.
As an adult my perspective has changed, and I've come to understand the connection between the food I eat and the farms that surround me.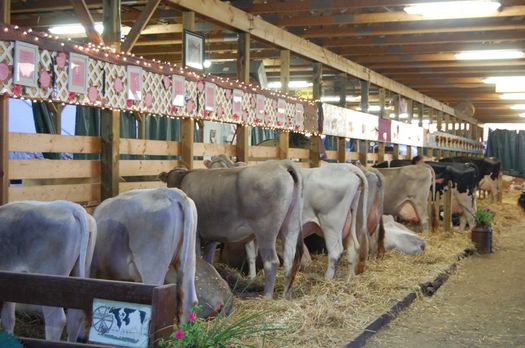 Of course you are probably aware that there are farms somewhere in the Capital District, but if you're trying to describe the cultural landscape of this region to someone who doesn't live here, the local farms may not be among the first things that pop into your head. You may describe urban landscapes with an eclectic mix of ever-changing residents, suburban neighborhoods with well-manicured lawns, shopping malls invaded by adolescents on a Saturday afternoon, but you probably wouldn't mention farms. But the fact of the matter is much of this region encompasses, and is surrounded by, farmland.
Take a ride through the outskirts of Albany, Rensselaer, Schenectady or Saratoga counties and you will come upon places that are the epitome of rural. And I'm talking more than just apple farms and some dairy cows. There is a rich agricultural landscape all around us and you don't have to travel very far to find it.
Luckily, at this time of year, the world of the farmer manifests itself accessibly in the form of the county fair. I firmly believe that the county fair plays an important role in helping new generations become aware of the important role of agriculture in our lives.
Sure the fair is fried food and games and rides of questionable assembly, but there is so much more to it. The values of hard work, diligence, and perseverance are being taught. The fair offers a real and tangible way to get people out of the suburbs and the supermarkets and connect them to their food source perhaps without them even realizing it. The county fair is the farmer's way of saying "Look at what I do for you and for your community."
As I walked around the Washington County Fair last weekend, I was struck by a number of different thoughts. My first thought was that cows are intimidatingly large. Also, my theory that birds are just as scary up close as they are when they dive bomb your head was confirmed by a very agitated prize-winning rooster.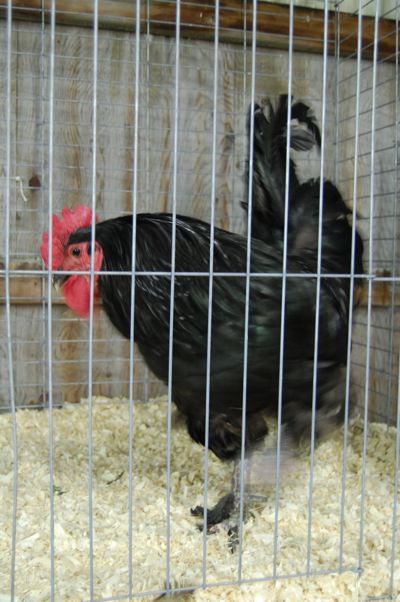 But as I gawked at the menagerie, kids of all ages ran around and owned the responsibility of caring for these creatures. It was so clear to me that they were proud of what they were doing. They are a part of something important, and they know it.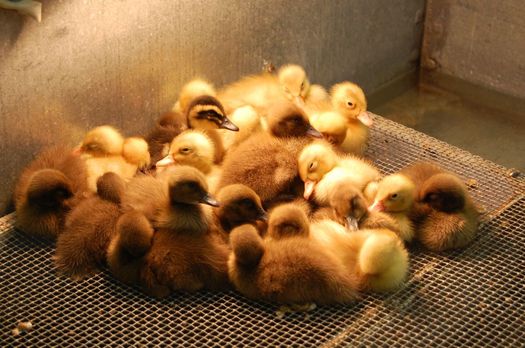 To be honest I didn't really think about the impact the fair has on our everyday lives until I was leaving the fairgrounds at the end of the night. I walked past a young man literally cuddled up with two of his sleepy cows. These were Hereford cows that presumably would someday be a steak on someone's plate, and yet here he was, loving them like you and I love our dogs and cats. He was connected to and invested in these animals regardless of their fate, and it had a profound effect on me.
We live in a society that's all about bigger, faster, cheaper, and yet we rarely stop to think about what it's doing to us and to those who provide our basic needs. The county fair is the perfect platform to help bolster the locavore and slow foods movement, among others, and to help put money back into our ailing rural communities. It's more than tractor pulls and corndogs. The county fair is our opportunity to recognize what we can do to change things for the better.
Tim is always up for an adventure, and he relives his travels through photos and words at Decisive Reflex.
Hi there. Comments have been closed for this item. Still have something to say? Contact us.