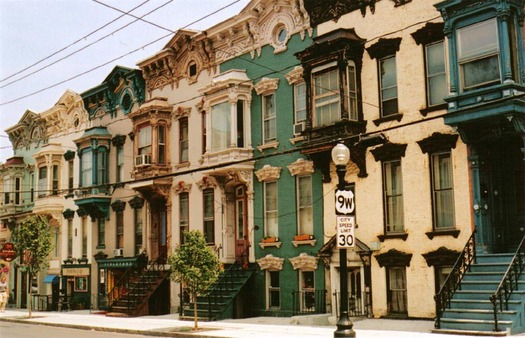 Officials in Albany announce details Thursday of the extension of the "Safe Corridor" program to new Lark Street and Central Avenue.
Part of the project will involve signs around the city that will direct pedestrians along what the program deems the safest route. The goal is to have as many people as possible along certain routes to prevent crimes from happening. There will also be "Safe Haven" business stickers given to participating business, as well as special LGBT-friendly rainbow stickers given to some businesses in the Lark Street and Central Avenue areas.
This is a program that's been used in many other cities and has been in place in Albany's Pine Hills neighborhood since 2007. [TU]
The new one will be a partnership between the city government, the APD and the Lark Street and Central Avenue Business Improvement Districts.
There are a bunch of issues that go along with this sort of program. Are businesses ready for the responsibility that goes along with being a "safe haven?" And does designating certain streets as "safe" mean that other possible routes might become less safe because fewer people travel down them.
The program could be helpful. And it's encouraging to see attention to the issue. But real change will probably only come from stepped-up policing and increased engagement with the public.
Updated at 6:15 pm
Hi there. Comments have been closed for this item. Still have something to say? Contact us.