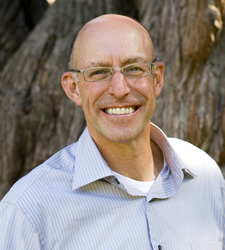 Food writer/thinker Michael Pollan will be giving a talk at HVCC October 25 at 7:30 pm. It's open to public -- tickets are $35 and go on sale Tuesday (September 20).
You probably know Pollan from his book The Omnivore's Dilemma (or, at least, from the hype/discussion from that book). Its basic theme is that our diets and farming have been subverted by the modern industrial food complex. His boiled-down advice: "Eat food. Not too much. Mostly plants." Pollan's ubiquity in the foodie-world has also prompted a bit of criticism, mostly that he's elitist.
If you're interested in going to the talk at HVCC, you should probably buy tickets next week. We wouldn't be surprised if it sold out.
[via Steve]
photo: Alia Malley/Michael Pollan
Hi there. Comments have been closed for this item. Still have something to say? Contact us.